Artists in Residence
2015-2016 Artists in Residence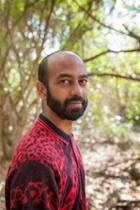 Brendan Fernandes is co-presented by Performance Studies, Dance, and Mellon Dance Studies.
Brendan Fernandes is a Canadian artist of Kenyan and Indian descent. He completed the Independent Study Program of the Whitney Museum of American Art (2007) and earned his MFA (2005) from The University of Western Ontario and his BFA (2002) from York University in Canada. He has exhibited internationally and nationally including exhibitions at the Solomon R. Guggenheim Museum, the Museum of Art and Design New York, The National Gallery of Canada, Art in General, Mass MoCA, The Andy Warhol Museum, the Art Gallery of York University, Seattle Art Museum, Brooklyn Museum, Sculpture Center, Deutsche Guggenheim and the Stedelijk Museum. He was a finalist for the Sobey Art Award (2010), and is on the longlist for the 2015 prize. He was a recipient of a Robert Rauschenberg Residency Fellowship in 2014. Brendan is based between Toronto and NY. See http://www.brendanfernandes.ca/
(Brendan Fernandes photo © 2014 Laurie Lambrecht)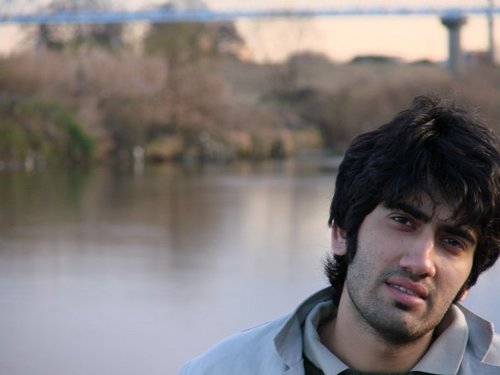 Ali Aftab Saeed is co-presented by the Buffett Institute for Global Studies.
Ali Aftab Saeed is a Pakistani musician, composer and vocalist, actor, producer, journalist and documentary filmmaker. He has been working with mainstream media houses, management companies, NGOs and theater groups to advocate social change through music, films, media campaigns and infotainment programming. Ali writes political satire and contributes to different national dailies. He is also fond of studying literature, history and cultural expression.