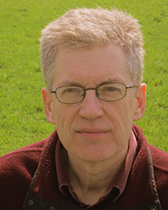 William Smith Mason Professor of American History, Department of History
Kevin Boyle
is William Smith Mason Professor of American History. He is an historian of the twentieth century United States, with a particular interest in modern American social movements. His book,
Arc of Justice: A Saga of Race, Civil Rights and Murder in the Jazz Age
, received the National Book Award for nonfiction, The
Chicago Tribune
Heartland Prize, and the Simon Weisenthal Center's Tolerance Book Award. It was also a finalist for the Pulitzer Prize and was selected for community-wide reading programs in the Detroit metropolitan area and the state of Michigan. Boyle is currently at work on two book projects:
The Splendid Dead
, a micro-history of political extremism and repression in the early twentieth century; and
The Splintering
, a narrative history of the 1960s. He teaches undergraduate courses on modern United States history, the civil rights movement, and racial violence and graduate courses in twentieth century American history, working-class history, and narrative history.