Past Institute Fellows
2019-2020 | 2018-2019 | 2017-2018 | 2016-2017 | 2015-2016 | 2014-2015 | 2013-2014 | 2012-2013 | 2011-2012 |2010-2011 | 2009-2010 | 2008-2009 | 2007-2008 | 2006-2007 | 2005-2006 | 2004-2005 | 2003-2004 | 2002-2003 | 2001-2002 | 2000-2001 | 1999-2000 | 1998-1999 | 1997-1998 | 1996-1997 | 1995-1996 | 1994-1995 | 1993-1994 | 1992-1993
2019-2020
2018-2019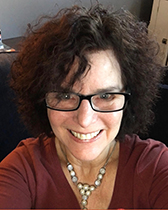 Micaela di Leonardo
Professor, Department of Anthropology, and Affiliate, African American Studies, Gender and Sexuality Studies, and Performance Studies
Project: The View From Cavallaros: Race, Gender, and Public Culture in an American City
"My project is an historical ethnography of political economy and public culture over the last three decades in New Haven, Connecticut. Its key focus is on the lives and apprehensions of working- and middle-class black and white women. Starting from the optic of a mixed and shifting neighborhood, and considering different residents' visions of the "right to the city," the study then opens up to the whole metropole and its economic, political, cultural, and demographic changes over time."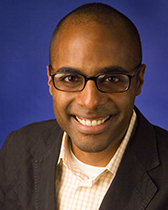 Brett Gadsden
Associate Professor, Department of History
Project: From Protest to Politics: The Making of a 'Second Black Cabinet'
"In the 1960s and early 1970s, African Americans gained unprecedented access to seats of power in the federal executive branch. Gadsden's project, titled From Protest to Politics: The Making of a 'Second Black Cabinet,' explores the political and public policy work of a select group of figures in the Kennedy, Johnson, and Nixon administrations who served as cabinet and sub-cabinet secretaries, heads of federal agencies, and high-ranking political advisors. He argues that these African Americans' efforts to translate the spirit of major civil rights legislation of the era into concrete policy prescriptions marked a new chapter in American political history."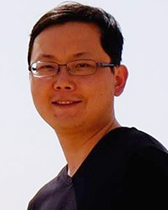 Jun Hu
Assistant Professor, East Asian Art, Department of Art History
Project: The Perturbed Circle: Chinese Architecture and Its Periphery
"This project is an account of how architectural practice in pre-modern China was closely connected to broader strains of political, religious, and scientific thinking. Through a series of case studies - from court production of architectural knowledge, technological advancement vis-a-vis contemporary mathematical knowledge, to urban planning under Japanese colonial occupation - it tries to demonstrate how and to what effect architecture served as the heuristic devices with which intellectual problems were worked out, and religious questions posed."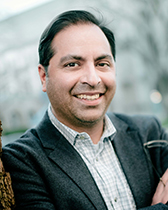 Rajeev Kinra
Associate Professor, South Asian and Global History, Department of History; Co-Director, Global Humanities Initiative; Director, Asian Studies Program
Project: The Mughals and the Modern Humanities: The Entangled Lives and Legacies of Early Modern Indo-Persian and European Intellectuals (ca. 1600-1800)
"My new book explores a range of texts and global encounters that connected two pioneering early modern scholars across two centuries: William Jones (d. 1794), a celebrated British Orientalist and colonial official in India whom some have described as the "father of modern linguistics;" and Jamal al-Din Husain Inju Shirazi (d. 1626), a Mughal courtier whose scholarship Jones studied and incorporated into some of his own work. Along the way, I hope to suggest that the intellectual roots of 'modern' thought are actually far more complex - and worldly - than is usually acknowledged."
Greg MacAyeal
Curator of the Music Library, Northwestern University Libraries
Library Fellow 2018-19
Project: Resultant Masses: John Cage, Glenn Branca, and the 1982 New Music America Festival
During a 1982 new music festival, composer John Cage made several disparaging comments on the music of fellow composer Glenn Branca. The story is well known, but the resultant consequences for both composers has not received a critical review.  My research will offer insights on Cage, Branca, and the new music culture by examining primary source collections held in the Music Library (John Cage Collection, Glenn Branca Archive, and New Music Chicago Archive).
Shmulik Nili
Assistant Professor, Department of Political Science
Project: Integrity, Personal and Political
"My book project seeks to show that a democratic polity has its own morally important integrity, and to examine the relationship between this political integrity and personal integrity, deriving practical implications for both individual and collective conduct. These implications range from the proper political response to foreign and domestic corruption, through questions regarding the 'clean hands' of political operatives serving dangerous presidents, to highly controversial public monuments, commemorating political figures whose integrity is intensely disputed."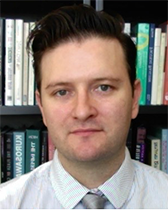 Patrick James Noonan
Assistant Professor, Department of Asian Languages and Cultures
Project: Culture of Disaffection: Post-Fascist Aesthetics in 1960s Japan
"Culture of Disaffection examines countercultural responses to the legacy of fascism in 1960s Japan. If fascist aesthetics sought to unify the Japanese people as an ethno-national community through experiences of emotional harmony, then post-fascist aesthetics, I propose, sought to fragment them through experiences of emotional discord in order to disrupt the persistence of fascistic ideologies in the postwar era. This project shows how the emotional environment was a key site of contestation in the aftermath of Japanese fascism."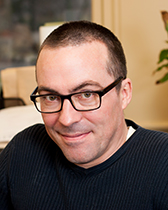 Eric Patrick
Associate Professor and Production Area Head, Department of Radio/Television/Film
Project: The Acoustics of Roux
"In The Acoustics of Roux, the sonic qualities of recorded voices carry residues from their source into the animated image. Oral accounts of the Cajun region combine with animation in this ethnographic film that explores the intersection of memory and the historical record, providing a lens to view more contemporary issues including the criminalization of language, the acculturation of diverse ethnic groups, bigotry, migration patterns, and economic mobility."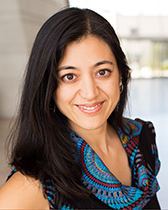 Shayna Silverstein
Assistant Professor, Department of Performance Studies
Project: Fragments of Belonging: The Politics of Syrian Performance in the 21st Century
"Syria is socially fragmented and physically decimated by seven years of armed conflict, humanitarian crises, and mass displacement. Grounded in cultural praxis and embodied sensibilities, my project looks at the role of performance in negotiating the deep rifts that have cleaved through 21st-century Syrian society. I demonstrate how the subjects and affects that circulate in wartime public culture reproduce the very myths, traditions, and identity politics from which they emerge. Not only a humanitarian disaster nor a destabilizing force with global impact, Syria today is constituted through and deeply embedded in the spatial, temporal, and affective dynamics of body, performance, and culture."
Domietta Torlasco
Associate Professor, Department of French and Italian and Comparative Literary Studies Program
Project: Rhythm Against Measure: Cinema, Montage, and the Life of Images
"This project turns to rhythm as the critically neglected dimension in the contemporary study of film and the moving image. Its overall aim is to position rhythm as a pivotal mode of resistance to power and thus a key element in defining the relation between the aesthetic and the political. Rhythm is not what happens to forms or to a subject - rather, it is constitutive of their very taking shape."
2017-2018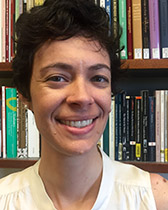 Lydia Barnett
Assistant Professor, Department of History
Project: Gender, Labor, and Environment in Early Modern Europe
Scientific interest in the environment grew enormously during the 17th and 18th centuries. This project explores the largely invisible labor that went into the making of environmental knowledge—the 'housework' performed by the wives, children, and servants of elite European naturalists, and the 'fieldwork' done by local peasants and colonial subjects—in order to understand the classed, raced, and gendered assumptions lurking behind Enlightenment climatology.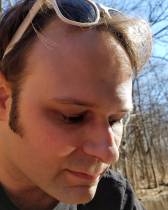 James J. Hodge
Assistant Professor, Department of English and the Alice Kaplan Institute for the Humanities
Project: Animating History: New Media Art and the Opacity of Digital Experience
A multitude of animated forms flourish in the digital age from glitch aesthetics to video games. Animating History theorizes the present ubiquity of animation as a symptom of the changing relation of human experience to the workings of technology itself, or the sense that digital media operate beyond human agency. In this context animation aesthetics in new media art become an indispensable resource for gauging the ways digital media transform historical experience.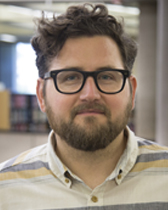 Josh Honn
Digital Humanities Librarian, Northwestern University Library
Library Fellow 2017-18
Project: How Tall a Shadow You Can Make: Ross D. Brown, Historical Memory, and Archival Violence

In 1916, Ross D. Brown (1885 - 1965) published his first chapbook of radical poetry, Rhymes of Reason, which included an introduction by America's leading socialist Eugene Debs. Born in Dublin, Indiana, Ross D. Brown lived most of his life on the southside of Chicago, and in that life he was many things: African American, socialist, poet, activist, orator, organizer, inventor, preacher, author and publisher. A Million Tongues Are Calling For My Pen seeks to situate Brown's life and work in black radical literary and political traditions and movements, while also critically exploring the genre of biography, "recovery" projects, archive-making, and what it means to be made obscure.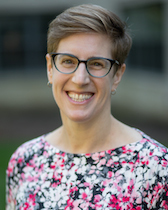 Emily A. Maguire
Associate Professor, Department of Spanish and Portuguese and Latina/o Studies Program
Project: Tropical Time-Machines: The Uses of Science Fiction in Contemporary Caribbean Literature and Film
The last two decades have seen a remarkable rise in the presence of science fiction in the cultural production of Cuba, Puerto Rico, the Dominican Republic, and their diasporas. My project explores the significance of this science fictional turn in recent Caribbean literature and film. If Caribbean literature has previously positioned the region as outside of [Western] time, occupying a repeating or static space, I show how science fiction as a mode of narration acts to break this cycle, establishing a different relationship not only to the future but also to global understandings of history, temporality, and interconnectedness.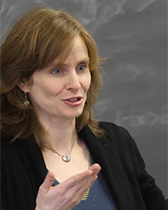 Kate Masur
Associate Professor, Department of History
Project: The Law of the Land: Race, Liberty, and Policing Before the Fourteenth Amendment
This project elucidates debates about race, police powers, and personal liberty from the colonial period through the Civil War. In the process it offers a new account of the origins of the Fourteenth Amendment's protections of citizenship, equal rights, and due process, and helps us understand why those protections have been so very tenuous.
Shaun Myers
Assistant Professor, Department of English
Project: Transient Intimacies: Contemporary African American Writing and the Form of Travel
My project examines how African American writers in the post–civil rights era have reimagined the meaning and grounds of U.S. racial integration by depicting the black traveler's transient intimacies. Staged in memoirs, performances, travel journals, and fiction, these scenes of fleeting but close encounters with strangers abroad offer not only a critique of integration's unfulfilled promise of liberal subjectivity but also the occasion to rethink the primacy of the novel in contemporary African American literature.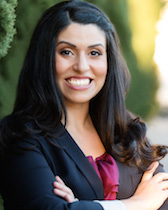 Cynthia Nazarian
Assistant Professor, Department of French and Italian; Affiliated Faculty, Comparative Literary Studies Program
Project: Violent Sympathies: Literature, Sovereignty, and the Hazards of Fellow Feeling
Violent Sympathies takes an interdisciplinary, cross-temporal approach to an enduring problem: the political challenge posed by sympathy. Investigating the ways in which sympathy counterintuitively enables force when shifted from victims onto perpetrators or institutions, it bridges early modern literature and contemporary political theory to explore how fellow feeling's "hazards" channel broader concerns regarding national identity, elite privilege, personal sovereignty, and the state's monopoly over violence and law-making.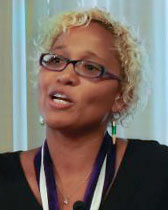 Susie Phillips
The Alumnae of Northwestern University Teaching Professor; Associate Professor, Department of English
Project: Learning to Talk Shop: Mercantile Mischief and Popular Pedagogy in Premodern England
In the fifteen and sixteenth centuries, multilingual dictionaries and phrasebooks flooded the European marketplace, opening up a virtual classroom to an audience who did not have access to formal education. Far more than practical conversation guides, these bestsellers offered instruction in the pragmatic, and murky, ethics of the premodern marketplace, teaching readers how to take advantage of retailers, cheat customers, and welch on debts in up to eight different languages. My project explores what happens when language learning itself undergoes a translation, out of the schoolroom, into the marketplace and further down the social ladder.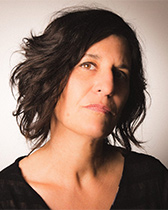 Debra Tolchinsky
Associate Professor, Department of Radio/Television/Film; Director, MFA in Documentary Media Program
Project: "True Memories and Other Falsehoods," A Documentary Feature Film
Memories are unreliable and their use within the criminal justice system can have grave consequences. Penny Beerntsen (Making a Murderer) mistakenly identified an innocent man as her attacker, resulting in his 18-year incarceration. An individual remembers committing a crime that they did not commit. An investigator elicits (and believes) a false confession. My documentary examines how memories form, how they become contaminated, and how convictions based on contaminated memories affect everyone involved, while underscoring protocols to prevent future errors. 
2016-2017
Héctor Carrillo
Associate Professor, Department of Sociology and Gender & Sexuality Studies Program
Project: The Paradox of Sexual Identities
The acquisition of a sexual identity has come to be seen as a core feature of stories about the self. My project examines the identities of men who have sex with both women and men but reject the label "bisexual," preferring to think of themselves as straight or gay, or as queer, heteroflexible, mostly straight, or mostly gay. A study of such individuals sheds light on the paradoxes and complexities of sexual classification writ large.
Read an October 2016 profile of Héctor's project, written by Undergraduate Franke Fellow Jaclyn Zhou.
John Alba Cutler
Associate Professor, Department of English and Latina/o Studies Program
Project: Invisible Hands: Competition and Class Consciousness in Latino Print Culture, 1898-1945
In the first half of the twentieth century, over 200 Spanish-language newspapers were published in the United States. These newspapers regularly reprinted poetry, essays, and fiction by Latin American and European writers, as well as original works by local writers. My research investigates these newspapers as the most important literary institutions for Latino communities during the period, asking what they reveal about the value of literature to community formation within a changing media landscape.
Read a May 2017 profile of John's project, written by Undergraduate Franke Fellow Naomi Johnson.
Jonathon Glassman
Professor, Department of History
Project: Barbarism, Autochthony, and Race in African Thought
My project addresses the racialization of African discourses of difference. Most comparative studies assume that race-thinking originated in the West; when it is found elsewhere, such as Rwanda or Darfur, they assume it is an inflection of colonial ideas. I will complicate such assumptions by exploring the tangled and multiple roots of African racial thought, including many that can be found in the continent's deep intellectual history.
Read a January 2017 profile of Jonathon's project, written by Kaplan Undergraduate Affiliate Pascale Carrel.
Brannon D. Ingram
Assistant Professor, Department of Religious Studies
Project: Revival From Below: The Deoband Movement and Global Islam
My project is the first to study one of the most influential movements in modern Islam, the Deoband movement, in a global context. The project shows how this movement has reconfigured notions of Islamic 'tradition' through its widely-debated critique of Sufism. Demonstrating how Muslim publics from colonial India to postcolonial South Africa came to participate in the debates the movement initiated, it situates the Deoband movement within a broader crisis of authority in Islam in the past two centuries.
Read a February 2017 profile of Brannon's project, written by Kaplan Undergraduate Affiliate Zain Mohammad Shaikh.
Nitasha Tamar Sharma
Charles Deering McCormick Professor of Teaching Excellence, Associate Professor, Department of African American Studies and Asian American Studies Program; Affiliate of Performance Studies
Project: Hawai'i Is My Haven: Race and Indigeneity in the Black Pacific
This project is the first full-length inter-disciplinary study of contemporary Blacks in Hawai'i. The book analyzes the lives, narratives, and representations of Blacks, including multiracial Black Hawaiians, Black Samoans, and Black Japanese, who comprise 3% of this Pacific island society. This ethnography reveals how mixed race people negotiate, express, and repress race as they identify across constructed racial categories. It speaks to debates in Critical Mixed Race Studies and the intersection of Black Studies and Native/Pacific Island Studies by offering new theories of belonging that emerge from the intersection of race and indigeneity in the Black Pacific.
Read a November 2016 profile of Nitasha's project, written by Undergraduate Franke Fellow Linnea Hodge.
Erica Weitzman
Assistant Professor, Department of German
Project: At the Limit of the Obscene: Realism, Aesthetics, Profanation
This project examines how an aesthetics of the obscene emerges within the literature and criticism of nineteenth- and early twentieth-century German realism. I consider the obscene, in the context of this era's aesthetic and ethical presuppositions, as not merely a synonym for sexual or scatological matters, but rather a reaction to alleged excesses of sensuous appearance beyond established frameworks of meaning, with which writers of the time tried in various ways to come to grips.
Michelle M. Wright
Professor, Department of African American Studies and Comparative Literary Studies Program; Faculty Chair of Hobart Women's Residential College
Project: Feeling Europe: The African Diaspora and Affect in the Heart of Empire
Feeling Europe argues that travel narratives from across the Black and African Diaspora constitute a genre unto themselves in the way they link place and emotion as a foundation towards understanding Blackness in the world—i.e., outside the assumed "homes" of the African and American continents.
Read a February 2017 profile of Michelle's project, written by Kaplan Humanities Scholar Anna White.
2015-2016
Michael Allen (History)
Tug of War: Confronting the Imperial Presidency, 1966-1992
Mark Alznauer (Philosophy)
Hegel and the Logic of Self-Constitution
Aymar Jean Christian (Communication Studies)
Open TV: Developing Art and Community-Based Networked Television
Steve Epstein (Sociology)
Sexual Health as Buzzword: Histories of Emergence and Politics of Proliferation
Elizabeth Shakman Hurd (Political Science)
Religion and Global Politics Beyond Freedom and Violence
Christina Kiaer (Art History)
An Aesthetics of Anti-Racism: African-Americans in Soviet Visual Culture
Taco Terpstra (Classics)
The Development of Roman Intercommunity Trade: Institutional Continuity and Change
Marcia Tiede (Northwestern University Library, Department of Metadata and Discovery Services)
Modibo Keita's "L'Enfant Sarakolle:" Students as Ethnographers in Colonial French West Africa
2014-2015
Ana Aparicio (Anthropology and Latina and Latino Studies)
"Brown Picket Fences: Latinos, Immigrants, and the Transformation of the American Suburb"
Anthony Chen (Sociology and Political Science)
"Race-Conscious Affirmative Action in College Admissions from the March on Washington to Bakke"
Rebecca Johnson (English)
"History of the Novel in Translation: Errant Reading and the Circulation of Form in Arabic, 1835-1913"
Jennifer Lackey (Philosophy)
"The Epistemology of Groups"

Melissa Macauley (History)
Masters of the South China Sea: Migration and Power in Maritime Chaozhou, 1660-1937
Jason Nargis (University Library)
"Signal and Noise in the Art and Teaching of Ed Paschke"
Dassia Posner (Theatre)
"Vibrant Collaborations: Alexander Tairov, Alisa Koonen, and the Moscow Kamerny Theatre"
Angela Ray (Communications)
"Vibrant Collaborations: Alexander Tairov, Alisa Koonen, and the Moscow Kamerny Theatre"
Alejandra Uslenghi (Spanish and Portuguese)
"Cosmopolitan Itineraries: Latin American Culture at Nineteenth Century Universal Exhibitions"
2013-2014
Katharine Breen (English)
"Engines of Thought: Experimental Allegory in the Middle Ages"
Doris Garraway (French and Italian)
"Performing Sovereignty: Power, Print, and Performance in the Haitian Kingdom of Henry Christophe"
Krista Thompson (Art History)
"Bling and Bixels: The Camera, Performance, and the Visual Economy of Light in African American Diasporic Aesthetic Practice"
Helen Tilley (History)
"The Wisdom of the Peoples: African Decolonization, Global Governance, and Cold War Constructions of Traditional Medicine"
Wendy Pearlman (Political Science)
"Breaking Down the Barrier of Fear: Understanding Participation in the Syrian Uprising"
John Schafer (Classics)
"Alone Together: A study of Seneca's Letters"
Scott Krafft (Library Fellow)
"Little Things: Charlotte Moorman's Archive"
2012-2013
Nathalie Bouzaglo (Spanish and Portuguese)
"Adulterated Nation: Illicit Passions in the Venezuelan Fin de Siècle"
Kasey Evans (English)
"Renaissance Resurrection: Making the Dead Speak in Reformation Texts"
Benjamin Frommer (History)
"The Ghetto without Walls: The Identification, Isolation, and Elimination of Bohemian and Moravian Jewry, 1938-1945"
Emily Rohrbach (English)
"Modernity's Mist: British Romanticism and the Poetics of Anticipation"
Wendy Wall (English)
"Strange Kitchens: Knowledge and Taste in Early Modern English Recipe Books"
Nina Barrett (Library Fellow, Communications Specialist, NU Library)
"The Leopold & Loeb Files: An Intimate Look at One of America's Most Famous Crimes"
2011-2012
David Ebrey (Philosophy)
"The Role of Matter in Aristotle's Natural Science"
Nina Gourianova (Slavic Languages and Literatures)
"Visualizing Radicalism: The Aesthetics and the Ideological Paradigms of the Twenties"
Katherine Hoffman (Anthropology)
"Mirror of the Soul: Law, Islam, and Language under the French Protectorate of Morocco (1912-1956)"
Amy Stanley (History)
"Revolutionary Kyoto: The Everyday Politics of Rebellion, Restoration, and Enlightenment in Japan's Imperial City, 1860-1890"
Barry Wimpfheimer (Religious Studies)
"Coherence: The Engine of Jewish Law"
İpek Yosmaoğlu (History)
"A World Undone: Religion, Violence, and the Politics of Nationhood in Ottoman Macedonia, 1878-1912"
Julie Rudder (Library Fellow)
"Light and the Unseen: The Role of Light in Contemporary Visual Arts Practice"
2010-2011
Thomas Bauman (Musicology)
"'No Use Actin' What You Ain't': Chicago's Pekin Theater"
Christopher Bush (French and Comparative Literary Studies)
"The Floating World: Japonisme, Modernism, Globalization"
Peter J. Carroll (History)
"This Age of Suicide': Modernity, Society, and the Self in China, 1900-1957"
Wendy Espeland (Sociology)
"Commensurate Worlds: How We Do Things with Numbers"
Jörg Kreienbrock (German)
"Recalcitrant Objects: The Secret Life of Things"
D.J. Hoek (Library Fellow, Head of Music Library)
"From Bird to Cage: The Circumstances and Aesthetic Rationale Behind the Dial Library of Contemporary Classics"
2009-2010
Susan Phillips (English)
"Polyglots and Pocketbooks: A Cultural History of the Pre-modern Dictionary."
Lars Toender (Political Science)
"Experiences of Tolerance"
Domietta Torlasco (French and Italian)
"Digital Memory: Antigone, Cinema, and the Archive"
Mary Weismantel (Anthropology)
"Sexual Themes in Moche Ceramic Art"
John Russell (Library Fellow)
"The Little Shepherd Leaves Town: Rediscovering the Recorder in the 19th Century"
2008-2009
Martha Biondi (African American Studies)
"Black Student Activism and the Early Black Studies Movement, 1966-1980"
Sherwin Bryant (African American Studies)
"Rivers of Gold, Sweet Valleys, and Sordid Cities: Slavery and the Struggle for Autonomy and Rights in the Kingdom of Quito, 1680-1810"
Jonathon Glassman (History)
"War of Words, War of Stones: The Multiple Sources of Racial Thought in Colonial Zanzibar"
Cecily Hilsdale (Art History)
"Greeks Bearing Gifts: Byzantine Art and Diplomacy in an Age of Decline"
Seamas O'Driscoll (Slavic)
"Invisible Forces: Economy and the Russian Literary Imagination"
Marco Ruffini (French & Italian)
"Vasari and His Readers: The Early Reception of the 'Lives of the Artists'"
Dan Zellner (Library Fellow)
"The Future of Improv"
2007-2008
Huey Copeland (Art History)
"Impossible Objects: Figuring Slavery in Postmodern America"
Christopher Lane (English)
"Failing Gods: Doubt in the Age of Victoria"
Rüdiger Seesemann (Religion)
"Sufism in Context: The Rise of a Twentieth-Century West African Sufi Movement"
Michael Sherry (History)
"Go Directly to Jail: The Punitive Turn in American Life"
Julia Stern (English)
"Mary Chestnut's Unfinished Epic"
Scott Garton (Library Fellow)
"A Life in Time and Space: Examining the Life and Career of Aubrey Beardsley through Geographic Software"
2006-2007
Bernadette Fort (French & Italian)
"Greuze and the Aesthetics of Fatherhood: Images of Patriarchal Authority in the Late Ancien Régime"
Betsy Erkkila (English)
"Writing the Revolution: Literature and Politics in Revolutionary America"
Sarah Maza (History)
"The Parricide: Violette Nozière and 1930s Paris"
Helen Thompson (English)
"Materialism and Culture in the Transatlantic Eighteenth Century"
Ji-Yeon Yuh (History)
"Contesting Nationalisms: Memory, Identity, and the Korean Diaspora"
Andrea Stamm (Library Fellow)
"Chinese and Japanese Perspectives on Chicago's World Fairs, 1893 and 1933-34"
2005-2006
David Schoenbrun (History)
"Violence, Vulnerability, and Authority in Eastern Africa Before 1800"
Souleymane Bachir Diagne (Philosophy)
"Figures of Difference: The Philosophical Readings of L.S. Senghor"
Nasrin Qader (French and Italian)
"Narratives of Catastrophe in Francophone African Fiction"
Janet Olson (Library Fellow)
"William Dwight Porter Bliss and the Gospel of Social Salvation"
2004-2005
Christopher Herbert (English)
"The Indian Mutiny and the Victorian Soul"
Tessie Liu (History)
"Universalism Transformed: Race-Thinking and the Rise of the Cultural Nation in Modern France"
Jorge Coronado (Spanish and Portuguese)
"Displaced Modernities in the Andean Avant-Garde"
Axel Mueller (Philosophy)
"Realism and Pragmatism: Two Aspects of Empirical Knowledge"
Virginia Kerr (Library Fellow)
"Renaissance and Baroque Library Buildings: Early Views."
2003-2004
Clare Cavanagh (Slavic Languages and Literatures)
critical biography of Czeslaw Milosz
Alexandra Owen (History)
"The Politics of Inferiority in Britain, 1890-1925"
Brodwyn Fischer (History)
"Law, Ambiguity, and Power in the History of Modern Latin America"
Francesca Bordogna (History)
"Negotiating Boundaries: Philosophy and the Human Sciences in the Work of William James"
Charlotte Cubbage (Library Fellow)
"Women Writers' Utilization of London as a Metaphor in Nineteenth-Century Novels"
Patricia Dailey (Woodrow Wilson Foundation Posdoctoral Fellow)
2002-2003
Robert Gooding-Williams (Philosophy)
"The Strange Meaning of Being Black: Du Bois as Political Philosopher"
Christine Froula (English)
"Toward New Lands, New Civilizations: Virginia Woolf and the Adventure of Modernity"
Doris Garraway (French and Italian)
"The Libertine Colony: Creolization in the French Caribbean"
Cynthia Robin (Anthropology)
"Theory and Practice in an Archaeology of Everyday Life: A Case Study from Chan Noohol, Belize"
Harriet Lightman (Library Fellow)
"Memoirs Relating to the History of the Chicago Section of the American Chemical Society"
Patricia Dailey (Woodrow Wilson Foundation Postdoctoral Fellow)
2001-2002
Henry Binford (History)
"The Invention of the Slum: Poverty and the Remaking of Urban Space in America, 1840-1900"
Nancy MacLean (History)
"The Work of Inclusion: Contesting Racial and Gender Inequality on the Job in Modern America"
Susan McReynolds (Slavic Languages and Literatures)
"Aesthetics and Politics: The Case of Dostoevsky"
Alexander Weheliye (English)
"Phono-Graphies: Grooves in Sonic Afro-Modernity"
2000-2001
Sarah Maza (History)
"The Myth of the French Bourgeoisie, 1750-1830: An essay on the Social Imaginary"
Thomas McCarthy (Philosophy)
Project will be an investigation of race and political philosophy
Derrick Darby (Philosophy)
Project on moral rights
David L. Easterbrook (Library Fellow)
1999-2000
Tessie Liu (History)
"Genealogies of Race: Loyalty, Love, and Nationhood in Republican France, 1789-1848"
Reginald Gibbons (English)
working on a new novel in progress and a book of autobiographical essays
Cristina Traina (Religion)
"The Sensual Mother: Maternal Experience and the Boundaries of Sexual Ethics"
Jean Mainil (French and Italian)
"Fairy Tales and the Art of Seduction: Essay on the Sexual Ethics of the French Enlightenment"
Kathleen Bethel (Library Fellow)
Anthony D'Amato (School of Law Fellow)
1998-1999
Lawrence Lipking (English)
"Adam's Dreams: Imagining English Poetry, 1660-1850"
John McCumber (German)
"Continental Philosophy as a Response to Time"
Sarah Fraser (Art History)
"Copying Artists: Sketching in Aesthetic Theory and Practice in China"
Ariela Lazar (Philosophy)
"Psychological Explanations of Behavior in Philosophy"
Jeffrey Garrett (Library Fellow)
Robert Burns (School of Law Fellow)
1997-1998
Laura E. Hein (History)
"When Rationality and Democracy Were One: Economic Imagination in Twentieth-Century Japan"
Thomas William Heyck (History)
"Intellectuals and Cultural Authority in 20th-century Britain"
Lloyd Davidson (Library Fellow)
Andrew M.M. Koppelman (School of Law Fellow)
1996-1997
Edward Muir (History)
"The Fall of Renaissance Italy"
Micaela di Leonardo (Anthropology)
"Can't We All Just Get Along?' New Haven and Modern Urban American Imaginaries"
Madhu Dubey (English)
"Black Studies and the Project of Vernacular Theory"
Jane Winston (French and Italian)
"Postcolonial Contexts: Refiguring the French Margins with Duras"
Deborah Campana (Library Fellow)
Kathryn Abrams (School of Law Fellow)
1995-1996
Carl F. Petry (History)
Will work on a comparative study of the economic dominion by militarist elites in three regimes of the Middle East during the Islamic Middle Period
Reginald Gibbons (English)
Will work on a new novel and poems
S. Sara Monoson (Political Science and Classics)
Project will be a rethinking of the relation of Plato's dialogues to democratic Athens and Athenian self-representation
Michael Stone-Richards (Art History)
Project will be a study of the context, practice, and theory of the Surrealist conception of automatism
William A. McHugh (Library Fellow)
Michael J. Perry (School of Law Fellow)
1994-1995
S. Hollis Clayson (Art History)
"Parisian Women and Visual Representation in the 'Terrible Year' (1870-71)"
Robert Launay (Anthropology)
"The 'Prehistory' of Anthropological Theory in the Eighteenth Century"
Kenneth Alder (History)
"The Geometry of the Workplace: The Language and Practice of Mass Production in Revolutionary France"
Julia Stern (English)
"No Space for Dissent: Tyrannies of Voice in the Early American Novel, 1791-1799"
Rochelle Elstein (Library Fellow)
Ronald J. Allen (School of Law Fellow)
1993-1994
Albert Ascoli (French and Italian)
"Timely Ironies: Essays in the Historical Understanding of the Renaissance"
Alexandra Owen (History)
"Ritual magic in the Victorian Age"
Terry Mulcaire (English)
"The Aesthetic of Laissez-Faire: Sentimental Values in American Culture, 1770-1860"
Wendy Wall (English)
"Domestic Fictions: Privacy, Maps, and the Home in Early Modern England"

1992-1993
Carol J. Avins (Slavic Languages and Literatures)
"Ethnicity, Ideology, Artistry: The Red Cavalry Diary of Isaac Babel"
Barbara Newman (English/Religion)
"Sophia: A History of Wisdom from Solomon to Suso"
Jonathan Glassman (History)
"The Laughing Chorus: Patricians, Plebeians, and Parvenus in a Swahili Town, 1856-1888"
Johnny Payne (English)
"Political Potsherds: Material Culture and the Quechua Renaissance in Peru"
Back to top