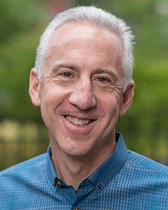 Professor, Department of Sociology; John C. Shaffer Professor in the Humanities
Research Interests
Social and Cultural Studies of Health, Science, and Biomedicine; Sexuality Studies and LGBTQ Studies; Social Movements
Recent Publications
"COVID-19 and the Politics of Knowledge," ASA Footnotes Special Issue on Sociologists and Sociology During COVID-19, May-June 2020.

 "Governing Sexual Health: Bridging Biocitizenship and Sexual Citizenship." In Happe, Johnson, and Levina (eds.), Biocitizenship: The Politics of Bodies, Governance, and Power (2018)

"The Proliferation of Sexual Health: Diverse Social Problems and the Legitimation of Sexuality" (with Laura Mamo). In Social Science & Medicine (2017).
(Photo of Steven Epstein by Tony Rinaldo.)