Past Franke Fellows
2022-2023 Franke Graduate Fellows
Kyle Craig
Department of Anthropology; Program in Middle East and North African Studies
Project: This City is So Empty: Street Art, Youth, and Urban Futures in Amman, Jordan
"My dissertation examines how graffiti/street artists in Amman, Jordan deploy art to mediate their spatiotemporal experiences of Amman as an 'empty' city lacking excitement and jobs while working creatively within and outside networks of state and institutional art patronage. I underscore the ways artists' imaginations of a future Amman are co-constitutive of neoliberal logics of urban development, state branding, and the state's regulation of public political expression."
Jessica Hough
Department of Art History; Mellon Cluster Fellow in Gender and Sexuality Studies
Project: Coding the Collective: Art, Activism, and Technology in the United States, 1970–1999
"My dissertation develops a history of early new media art and activism spearheaded by women across the United States between 1970 and 1999. I focus on artist-run galleries, art collectives, and community art centers in Chicago, New York City, and Los Angeles, uncovering the ways that artists took up then-new technologies (like television, xerography, video, and digital imaging) as creative tools for affinity and self-representation during a period of rapid political and technological change."
Heather Menefee
Department of History; Mellon Cluster Fellow in Native American and Indigenous Studies
Project: That We May Live Upon the Earth Again: Debt, Dispossession, and Dakota History, 1829–1889
"I trace efforts to translate between Dakota and settler economic worlds, languages, politics, and ontologies across sixty years of intergenerational relationships. The dissertation shows how settlers created financial mechanisms to capitalize on genocide and democratize the process of dispossessing Indigenous nations. Simultaneously, I demonstrate how Dakota people navigated and challenged regimes of US citizenship, settler theology, and racial capitalism."
Mauricio Oportus Preller
Program in Comparative Literary Studies (Home Department: Spanish and Portuguese)
Project: Juridical Fictions: Literary Representations of the Law in Latin American Modern Fiction (1882–1929)
"Juridical Fictions reexamines the productive relation of nation and narration in Latin America by focusing on the often-understudied intersection between literature and law throughout the late nineteenth and early twentieth century. By analyzing the literary representations of legal figures that begin to proliferate in this period, my dissertation uncovers the increasingly critical attitudes of Latin American writers towards state authority, as well as their shifting roles in exposing the fissures and contradictions in nation-building discourses."
2022-2023 Franke underGraduate Fellows
Ella Bartt
Department of Spanish and Portuguese
Project: The Vanguard Portrait of Isabel Villaseñor: Artistic Femininity in Post-Revolutionary Mexico
"Vanguardismo developed as an avant-garde movement in 20th century Latin America, and in Mexico, it manifested in artist collectives and movements such as estridentismo and ¡30-30!. Within the movements, the construction of the artist's public persona was an art in itself. However, most collectives excluded women. I look to answer the question: How did Isabel Villaseñor construct a public persona for herself as a woman through her visual art in Post-Revolutionary Mexico alongside other male dominated vanguard movements?" 
Tanisha Tekriwal
Departments of Radio/Television/Film and English (Creative Writing)
Project: Blurring the Sonic Color Line: Brown-Voice(s) Beyond Colonial Imagination 
"'Brown voice' is the exaggerated version of Indian accents that exists in Western media. South Asian Englishes have always been marked deviant, in both the written and spoken forms, and are binarily categorised as 'racialised' accents in opposition to so-called 'race-neutral' accents. My project shall look at media featuring 'brown voice' from a variety of sources and explore non-celebrity, non-scholarly, and non-diasporic South Asian perspectives with the goal of creating a personal documentary that challenges this strict 'sonic color line' created by colonialism and complicated by diaspora."
Grace Wu
Departments of Art History and Journalism
Project: Illustrating Indigeneity: Qing Tributary Scrolls and the Critical Reevaluation of Their Depictions of Native Taiwanese Peoples
"Qing dynasty officials used illustrated ethnographic tributary scrolls (Zhigongtu 職貢圖) to document the various groups of people the empire encountered. Among these scrolls include several depictions of Indigenous Taiwanese, whom the Qing viewed as liminal and savage. In the 21st century, these scrolls have been displayed in Taiwan's National Palace Museum. In addition to a traditional art historical analysis, my project will also engage with how present-day museumgoers in Taiwan — a place that now embraces its indigeneity — grapple with the scrolls' themes of empire, domination, and national identity in colonial and postcolonial eras."
2021-2022 Franke Graduate Fellows
Lucien Ferguson
Department of Political Science, JD-PhD Program; Law and Science Fellow; Graduate Fellow in Legal Studies; Critical Theory Cluster
Project: The Spirit of Caste: Recasting the History of Civil Rights
"My dissertation examines how caste discourse shaped the development of civil rights law and politics in the U.S. during the nineteenth and twentieth centuries. I argue that Black and abolitionist activists used caste language to critique forms of racial subjugation, to imagine solidaristic, post-caste futures, and to theorize novel legal and political strategies for their realization."
Risa Puleo
Department of Art History
Project: Unsettling the Museum
"Unsettling the Museum traces the transition of Native American objects from artifacts in anthropology, ethnography, and natural history museums into primitive art presented in modern art contexts to Non-Western art alongside objects from Africa and Oceania in the United States throughout the 20th century. Disentangling these objects from their museological frameworks reveals a liveliness that the term 'object' cannot account for.
Chelsea Taylor
Interdisciplinary PhD in Theatre & Drama (IPTD)
Project: Bringing the Bible to Life: Biblical Adaptations in the United States of America During the Twenty-first Century 
"My research tracks how three narratives—the story of Noah's Ark, the Passion of the Christ, and the narrativization of the Bible's production and circulation—are adapted using theatrical apparatuses at popular Christian tourist destinations. My work theorizes how theatricality functions as an immersive preaching technique which conflates religious and political beliefs for contemporary American Christians. I critique how these sites imply white, heteronormative, patriarchal societal structures are willed by God and underpin America's morality."
Anna Zalokostas
Department of English
Project: Writing Home Economics: Globalization, Household Labor, and Racial Form
"My dissertation provides a historicist account of multiethnic U.S. literature in the 1990s, arguing that a cohort of writers including Harryette Mullen, Karen Tei Yamashita, Myung Mi Kim, Junot Díaz, and Edwidge Danticat were significant commentators on the emergent discourses of post-Cold War economic globalization, with particular emphasis on the racialized and gendered economy of household labor."
2021-2022 Franke underGraduate Fellows
Sarah Fernández Tabet
Departments of English and French and Italian
Project: "From inside a cell, the night sky isn't a measure": Carceral Poetics and Disposable Bodies
"The carceral state refers to the agglomeration of institutions and individuals that uphold imprisonment and use punishment as the grounding framework for which to solve societal problems. My project looks at different poetry relating to prisons and borders in order to ask: What does the direct encounter of poetry reveal about the atomized structure of the carceral state? In answering this, my project aims to expand the comprehension of the carceral state beyond continental U.S. boundaries in order to encompass neoliberal economics and geopolitics."
Sydney Matrisciano
Department of Slavic Languages and Literatures; Programs in Legal Studies and Environmental Policy and Culture
Project: Protected Paint: How the U.S. National Park System Impacts Indigenous Mineral Pigment Access
"The production and subsequent use of mineral pigment paints is often considered a historical practice. However, modern Indigenous artists, dancers, and individuals continue to utilize mineral paints. Many traditional mineral sources are located within the management jurisdiction of the National Park Service. My project explores the underlying assumptions, motivations, and values that shape NPS pigment access decisions to identify inconsistencies and pitfalls of the current system."
Nathan Omprasadham
Departments of English and Philosophy
Project: Postcolonial Prestige: Reconciling a Fractured Postwar Sri Lankan Identity Through Anglophone Writing and the Literary Prize
"The Gratiaen Prize is Sri Lanka's most prestigious English-Language writing award, but postcolonial anglospheres are often rife with cosmopolitan and western influences that dictate which works tend to succeed, or even get written. Sri Lankan identity is infamously fractured, following a decades long civil war and continuing tensions among religious and ethnic groups in the country. By analyzing Gratiaen Prize winning works of Anglophone literature, I aim to distill certain perspectives on national identity in conversation with international/cosmopolitan perspectives, providing a more focused survey than existing scholarship on Sri Lankan anglophone literature, but while also drawing upon global scholarship on Postcolonial literary prizes that has yet to be applied to Sri Lankan literature."
2020-2021 Franke Graduate Fellows
Charlotte Rosen 
Department of History 
Project: Carceral Crisis: The Challenge of Prison Overcrowding and the Rise of Mass Incarceration, 1970-2000 
"My dissertation reconceptualizes the 1970s through the 1990s as an era of carceral crisis. Using Pennsylvania as a case study, I argue that despite the ubiquity of law and order politics, calls to get tougher on crime ran up against a substantial lack of prison capacity and prisoner resistance. Through recapturing a crucial moment of contingency in the development of the racialized carceral state, my dissertation clarifies the mechanisms and discourses through which policymakers ultimately furthered mass imprisonment."
Katherine Scharfenberg
Department of English
Project: Nations Taking Place: Unsettling Geographies in Indigenous and American Literatures
"My dissertation examines how geographic literatures shaped nation-formation in eighteenth- and nineteenth-century America. Working against past scholarship that evaluates settler and Indigenous writings as distinct from one another, I analyze land cession treaties, government correspondence, gothic novels, captivity narratives, and autobiographies to argue that Native and U.S.-Americans participated in a literary-geographical dialogue that produced multiple national imaginaries, simultaneously creating and destabilizing the space of the 'nation' in the process."
Keary Watts
Department of Theatre, Interdisciplinary PhD in Theatre and Drama Program 
Project: Strategic Re-deployment: The American Blackface Minstrel Tradition from 1967–2010

"My research project tracks the deliberate, anti-racist use of nineteenth-century blackface minstrel conventions by Black and other minority theatre artists in the contemporary era. I focus on the theatrical content (like character types, language, or even blackface makeup) and dynamics between performers and spectators to build the concept of 'strategic re-deployment,' a theoretical term that accounts for how components of the historical form are integrated into contemporary performance and come to constitute unique aesthetic engagements with Black history, cultural memory, and resistance politics."
Hamed Yousefi
Department of Art History; Mellon Cluster Fellow in Middle East and North African Studies
Project: The Secularity of the Avant-Garde and Other Modernist Myths: Art and Spirituality in Iran During the Cold War (1949-1977)
"My dissertation investigates the understudied role that Sufism and mystic thought played in the establishment of modern art in Iran before the Islamic Revolution of 1979. My work expands common understandings of 'national' modernisms of the post-World War II period by emphasizing a transnational network of conversations from France, to the U.S., to Iran, between artists and thinkers who saw in 'Eastern Spirituality' a corrective to the alienation of the modern West, and sought to use art for the preservation of the spiritual."
2020-2021 Franke underGraduate Fellows
Brianna Heath 
Art History and African American Studies
Project: A New Archivist: Search Engine Algorithms and the Control of the Black Image
"The archive has historically been a critical resource for engagement with Black images. However, internet search engines have presented a new and relatively unregulated avenue for their mass circulation. Beginning with the proposition that the internet serves as the archive and the search engine algorithm the archivist, my project looks at their respective influence on the control of the Black image, focusing on the use of search engine optimization software and the materiality of the archive."
Sophie Jiang 
Departments of Asian Languages and Cultures and Radio/Television/Film 
Project: Emerging Masculinities in the Contemporary Sinosphere
"In the Sinosphere today, a new generation of young, stylish, and effeminate male idols have amassed great popularity. At the same time, 'masculine' female pop stars, such as Li Yuchun, are part of an increasingly popular gender-neutral aesthetic. My interdisciplinary research explores visual and material sources in order to gauge the social, cultural, and political implications of these emerging 'queer masculinities,' which exist outside of the hetero-normative hegemonic masculine matrix, with the goal of unraveling the uneasy identity formation processes in contemporary Chinese culture." 
Jade Marcum 
Department of History 
Project: The Alabama State Sovereignty Commission's Reaction to Prominent Civil Rights Legislation
"Alabama continues to face the repercussions of its civil rights failures to this day, and the reasons why can be found within the state's tumultuous history. My project looks at some of these reasons that were instigated by the actions of the Alabama State Sovereignty Commission, a government agency created by Governor George Wallace in order to fight important civil rights legislation like the Voting Rights Act of 1965 and the desegregation of public schools and how these actions impacted current Alabamians."
2019-2020 Franke Graduate Fellows
Malia Bowers
Department of Political Science; Gender and Sexuality Studies Certificate; Critical Theory Cluster
Project: The Spaces Between: Rethinking Paradox in Contemporary Feminist Politics
"My project rethinks the paradoxes of feminist "progress" by theorizing in-between spaces and what they make possible. Examining texts and contemporary feminist activities, my project imagines a body politics that centers interdependence and rejects purity or perfection. I argue that feminist practices in in-between spaces like Borderlands, intersections, and aporias can be read together to theorize different, more just ways of knowing and imagining the world."
Arturo Chang
Department of Political Science; Latin American and Caribbean Studies Cluster
Project: Imagining America: International Commiseration and National Revolution in the Modern Post-Colony
"My project studies the influence of international discourse on national insurgency movements in Mexico, Colombia, and Peru during the Age of Revolution (c.1774-1850). I employ a hemispheric lens that reveals a collective Pan-American project bound to republican citizenship and post-colonial modernity across newly independent states. I argue that Pan-American thinking fostered transnational unity and created a popular vernacular of American insurgency, which in turn best illustrates the conceptual innovations of American Political Thought."
Jayme Collins
Department of English; Mellon Cluster Fellow in Poetry and Poetics
Project: Composing in the Field: Situated Poetries and Environments, 1945-2018
"My project investigates the relationship between contemporary poetry and environmental practice in the U.S., the U.K., and Canada. Taking up a variety of situated, sculptural poems, I argue that the place, means, and medium of poetry's inscription generates its poetics. Deploying a research methodology that incorporates site-specific and archival research, my reading practice shows that such "situated poetics" orient us to an environmental practice of "responsible making" by emphasizing the interdependence between language, action, and environmental form."
Bradley Dubos
Department of English; Graduate Certificate in Critical Theory; Native American and Indigenous Studies Cluster
Project: Writing Religious Space: American Poetry and Phenomenology, 1773-1900
"My project investigates poetry's integral role in fashioning America's religious landscapes. Mapping a network of sacred environments, sites of supernatural encounter, and everyday places of reverence within the American literary imagination, it asks how Native American, African American, and white women poets represented lived experiences of religion in the eighteenth and nineteenth centuries. I argue that these writers' placemaking practices offer a radical reimagining of the natural and social worlds constituting American space."
2019-2020 Franke underGraduate Fellows
Melia Agudelo
Departments of Radio/Television/Film and History
Project: Women Banished to Brazil Under the Portuguese Inquisition in the 16th-18th Centuries
"In the early period of the Inquisition's establishment in Portugal, a particular sentence was popular: banishment. This sentence sent many people overseas to Portuguese colonies, with the majority of those exiled abroad going to Brazil. My project focuses on women in this situation, as they made up the most of of those exiled to Brazil, how they entered into this position, and how this practice of banishing women may point to broader colonial goals of the Portuguese Empire."
Meghan Clare Considine
Departments of Art History and Performance Studies
Project: Knowledge and Wonder: Place, Policy, and Publics 
"In 1995 the artist Kerry James Marshall painted a mural called Knowledge and Wonder for Chicago's West Garfield Park public library. In autumn of 2018, the city's mayor, Rahm Emanuel, faced enough criticism for his plan to auction the mural to pay for upgrades to the branch that he reversed his decision. My project traces the conditions that led to the initial commission, the proposed sale, and the subsequent backlash to examine how municipal policy informs cultural production, and interrogates the processes by which community-based art practices become commodified."
Nicholas Liou
Departments of Art History and Asian Languages and Cultures; Mellon Mays Undergraduate Fellow
Project: The Dystopian Photomontage of Kimura Tsunehisa
"My project focuses on Kimura Camera, a 1979 publication of photomontages by Japanese artist and graphic designer Kimura Tsunehisa. These images consist of dystopian urban landscapes and often contain references to popular Western monuments or people, reflecting Kimura's attitudes toward post-war American cultural imperialism. I situate Kimura's work in the context of Japanese photography of the 1960s and 70s as well as the medium of photomontage in order to ultimately better understand the cultural significance of US involvement in Japan, whose echoes are felt in contemporary society today."
2018-2019 Franke Graduate Fellows
Sara Černe - Department of English; Graduate Certificates in African American and Diaspora Studies, Critical Theory, and Gender and Sexuality Studies
Project: The Middle Shore: Environmental Justice in a Post-Twain Cultural History of the Mississippi River
"My dissertation traces the discourse of environmental justice in cultural production about the Mississippi River in the long twentieth century. It examines literature, music, and visual material, revealing the layered histories of human and environmental exploitation along the Mississippi's banks. I argue that the material conditions of river life make the art forms centered on it particularly well-suited to rejecting idealized depictions of nature and articulating a political critique of the nation based on environmental justice."
Sian Olson Dowis - Department of History
Project: The Afterlife of Industrial America: Imagination and Power in Detroit, 1973-2001
"My project explores the intersection of race, capitalism, and environmentalism in late twentieth-century Detroit. I ask how public officials, economic development corporations, community leaders, artists, and intellectuals imagined the future of the city during a period of massive factory closings and fiscal crisis, when the material foundations for Detroit's postwar prosperity crumbled, yet enjoyed a substantial afterlife in political rhetoric and popular imagination."
Julian Kevon Glover - Department of African American Studies; Interdisciplinary Gender and Sexuality Cluster
Project: To Be Real: Transgender Women in the Ballroom Scene
"My project is a multi-site performance ethnography of the experiences of Black and Latinx transgender women in the ballroom scene. Using a framework of self-investment, I examine how transwomen harness embodied knowledge to inform the strategies, tactics and tools used to combat the constant onslaught of anti-black violence, transmisogyny, sexism and transphobia. This project is a response to the proliferation of media representations about transgender women of color and critiques dominant narratives of gender progress."
Jeffrey Wheatley - Department of Religious Studies
Project: Policing Fanaticism, Religion, and Race in the American Empire, 1830–1930
"My history traces the nineteenth-century popularization of fanaticism in US religious discourse and proceeds to explore how colonial and domestic state institutions deployed this terminology to represent and police "unruly" populations, including Mormons, prophetic enslaved black people, North American indigenous millenarian communities, and Filipinos rebelling against US occupation. Attention to this historical concern about identifying and containing dangerous religious practices sheds light on contemporary debates about religious freedom, imperial and national security, and extremism."
2018-2019 Franke underGraduate Fellows
Franke Undergraduate Fellows developed their independent research projects within the Kaplan Institute; received mentorship in fall and winter through the Senior Humanities Seminar, taught by Sarah Dimick (English, Environmental Humanities); and presented their work at the Future Directions Forum in spring 2019.
David Fishman - Departments of Political Science and Legal Studies
Project: Intrafraternal Sexual Assault: Exploring Misconduct Between "Brothers" of the Same Fraternity
"My project aims to understand the dynamics of intrafraternal sexual assault—assault perpetrated by one fraternity man on another. This study builds on previous work that describes fraternity culture as one with hyper-masculinity, heavy drinking, bonds of brotherhood, and sexually permissive attitudes. However, existing research has largely focused on the ways in which this culture makes men more likely to perpetrate assault. I intend to show how fraternity culture may also make men more vulnerable to sexual violence."
Evelyn MacPherson - Department of English; Global Health Studies Program
Project: You Shall Have the Body: Examining the Figure of the Corpse in the Literature of the War in Iraq

"The corpse is a recurring figure in post-2003 Iraqi art and literature. These corpses are not merely presented as bodies, but are imbued with life and serve as narrative voices. My project will examine these corpses in conjunction with Giorgio Agamben's extended Homo Sacer project to explore the manner in which modern Iraqi art and literature contests the legal and political structures that force bodies to become powerless."
Jessica Schwalb - Departments of History and Spanish and Portuguese
Project: Black Power, Judaism, & Anti-Semitism
"Julius Lester's evolution from Student Nonviolent Coordinating Committee photographer to radio broadcaster nationally accused of anti-Semitism to converted Jew to ostracized black studies professor illuminates tensions between black and Jewish communities in the second half of the 20th century. Twice, Lester made national headlines for controversies having to do with anti-Semitism and Jewishness; between the two, Lester converted to Judaism. My project explores Julius Lester's own political and religious evolution, and the ways his life and writing trace questions about civil rights, Jewish activism, and identity.
2017-2018 Franke Graduate Fellows
Ryan Lash — Department of Anthropology
Project: Ritual Heritage and Community Sustainability in Coastal Connemara, Ireland
Emerging archaeological evidence suggests that pilgrimage traditions in early modern and contemporary Ireland developed from early medieval (c. 400-1100 CE) ritual practices. Combining archaeology, folklore, and ethnography, my project traces how communities in Connemara adapted the monuments and practices of pilgrimage traditions to new circumstances across many centuries. My goal is to develop an account of sustainability that recognizes the role of heritage monuments in shaping community identity and organization in the face of shifting economic and agricultural challenges.
Tyrone S. Palmer — Department of African American Studies; Rhetoric and Public Culture Cluster
Project: Inhabiting Vestibularity: On the Affective Grammars of Blackness
My project contends that the capacity for feeling has been a crucial site of contestation in the (un)making of Blackness under Western modernity. Reading canonical Black Atlantic literary and cultural texts alongside key Western philosophical texts, I trace how Black cultural producers mobilize affect, feeling, and sensation in order to grapple with the vicissitudes of Black historical experience.
Miriam Piilonen — Music Theory and Cognition Program, Department of Music Studies; Critical Theory Cluster
Project: Resonating Bodies: The Origins of Music and Victorian Evolutionary Theory
My project examines the convergence of music studies and evolutionary theory, with emphasis on the rise of music evolutionism in nineteenth-century Britain. I show that thinkers like Charles Darwin, Herbert Spencer, and Edmund Gurney invoke music to delineate a human-animal boundary, such that the formal features of music become entwined with the limits and potentials of the human species.
Susanna Sacks — Department of English; Program of African Studies
Project: Viral Verses: Poetic Movements and Social Media in Southeastern Africa
"Viral Verses" traces the connection between poetry and community formation on social media, postulating poetic discourse as the link between web-based activism and grounded action in Malawi, South Africa, and Zimbabwe. Considering political chants and rap alongside slam poetry and spoken word, I ask how poetry shapes and is shaped by community action, moving fluidly between social media and public spaces to reshape notions of authorship, audience, and agency. I argue that, amidst shifting norms of collective action, poetry forms a bridge between digital sites of organizations and grounded sites of action.
2017-2018 Franke underGraduate Fellows
Franke Undergraduate Fellows developed their independent research projects within the Kaplan Institute; received mentorship in fall and winter through the Senior Humanities Seminar, taught by Mira Balberg (Religious Studies); and presented their work at the Future Directions Forum in spring 2018.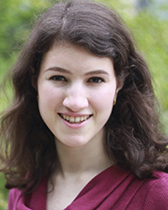 Adina Goldman — Department of Religious Studies
Project: "Do the Dead Know?": The Living and the Lively Dead in Rabbinic and Early Christian Literature
In Jewish Talmudic writings, the dead can feel physical pain and experience the emotional sting of insult. And among early Christians, the relics of saints were prized for the miraculous healing powers ascribed to them even in death. My project will explore these hazy boundaries between life and death in the religious literature of Late Antiquity. I will especially focus on the graveyard as a site of unique permeability, because it represented the physical point of contact between the realms of the living and the dead. Through my work I will attempt to answer the question: what does it mean for the dead to live on?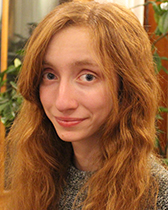 Fiona Maxwell — Departments of History and Theatre
Project: The Community Impact of Children's Theatre at Hull-House
Theatre played a prominent role in American settlement house arts education programs during the late nineteenth and early twentieth centuries. Using archival materials, I will study the daily running of the Hull-House theatre program in Chicago, with a particular focus on process-oriented children's dramatics. My project seeks to evaluate the efficacy of theatre at Hull-House in serving the needs and interests of the surrounding working-class community by addressing issues of poverty, isolation, and immigrant adjustment.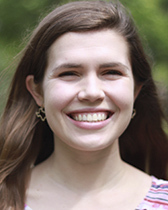 Samantha Schmidt — Department of History and Program in Middle East and North African Studies
Project: Secularism Meets Islam: The Convergence of Huda Shaarawi's and Zaynab al-Ghazali's Feminism in 20th Century Egypt
My project examines the overlap between secular feminism and Islamic feminism in twentieth century Egypt by exploring the memoirs and other writings of two figures foundational to these movements, Huda Shaarawi and Zaynab al-Ghazali. In choosing to ground my investigation in the early life and work of two women so prominent in the movements' establishment and maturation, I hope to locate an often overlooked congruity in the movements' original intentions.
Inaugural Cohort 2016-2017
With generous funding from Richard and Barbara Franke and The Graduate School (TGS), and in partnership with TGS, the Alice Kaplan Institute for the Humanities launched the Franke Fellowships in 2016-2017.
2016-2017 Franke Graduate Fellows
Four outstanding doctoral students in the humanities cultivated their research and teaching in the thoroughly interdisciplinary community of the Kaplan Institute. Franke Graduate Fellows devoted two quarters, full time, to shaping their projects during fall and winter. They also received pedagogical mentoring in developing an undergraduate course that they taught in their home departments in the spring.
With projects ranging from cybernetics and counter-cultural movements, to cross-generational transmission of knowledge about World War I; from murderous fantasies at the intersection of Native American and African American studies, to the theory and discourse of money in early modern theater, Kaplan's inaugural Franke Graduate Fellows showcased the range of interdisciplinary research and teaching thriving in the humanities at Northwestern.
Casey Caldwell — Department of English
Project: The Utterance of Money: Monetary Properties in Early Modern Drama
The early modern playhouse was a potent laboratory for imagining alternative cultural and political realities. Shakespeare's London saw the rise of both the professional theatre and radical upheavals in not only proto-capitalist markets, but in the very nature and availability of money as currency. My project considers how, through stage dialog and currency props, the playhouse acted as a unique site for experimenting with material ontologies of money and alternative positive configurations of money-human relations.
Ian Hartman — Program in Screen Cultures, Department of Radio/Television/Film
Project: Exotic Extensions: Technology, Anti-Modernism, and American Cyber-Utopianism
My project tracks the interlocking trajectories of exoticism and techno-utopianism in America from the 1940s to the present. Considering the histories of cybernetics, anthropology, popular social movements, and the artistic avant-garde, I show that optimism about information technologies took shape around shifting discourses on race, ethnicity, and cultural difference. These discourses contested dominant notions of knowledge and identity, even as they reinforced myths of inexorable technological progress and a timeless non-West.
Chad B. Infante — Department of English
Project: Murderous Sentiments: U.S. Colonial Metaphysics and Literature in Red and Black
My dissertation uses the literary trope of murder in the Black and Native American literary canon to offer a complementary reading of Black and Native American literature and life. Murder's emphasis on the body and affect allow us to see the related and different ways that Black Americans and Native Americans are thought together in an American colonial and literary imagination.
Fall 2016
Emily Curtis Walters — Department of History
Project: "Daddy, What Did You Do in the Great War?": Warfare, Knowledge, and Generations in Britain, 1918–1945
This project takes seriously the situation depicted in the infamous 1915 British military recruitment poster, in which a little girl points to a history book and asks her father, "Daddy, what did YOU do in the Great War?" I ask how the generation of 1914 bequeathed its stories to the successor generation, and how the child who would eventually see her own global cataclysm made sense of what she learned on her father's knee. Tracing the peculiar afterlives of the Great War stories that circulated publicly and privately in interbellum Britain, I investigate how global war passed from lived experience to stories and back to lived experience again.
2016-2017 Franke underGraduate Fellows
Three undergraduate students developed their independent research projects within the Kaplan Institute; received mentorship in fall and winter through the Senior Humanities Seminar, taught by Rebecca Johnson (English, Middle East and North African Studies, and Humanities); and presented their work at the Future Directions Forum in spring 2017.
Linnea Hodge — Department of Art History
Project: Intersecting Ethnographic and Fine Arts Exhibition Practices in "Northwest Coast Indian Art," Displayed at the 1962 World's Fair in Seattle
My project will explore the methods of curating and display used in the exhibition of Native American art and artifacts at the Seattle World's Fair. Using archival resources at the University of Washington, I aim to unpack the politics of display at work in this unique combination of fine arts exhibition practices and ethnographic didactics, all in the context of the futuristic "Century 21" fair in 1962.

Naomi Johnson — Department of History
Project: Defying the "Chinaman's Chance:" Asian-American Women in Detroit, 1983-1989
My project examines the intersections of gender, race, and activism in the wake of Vincent Chin's 1982 murder. Even when they faced the limitations of a racially hostile urban landscape and institutional barriers, Asian-American women seized agency and contested the lenient outcomes of Chin's killers' court cases. Using archival resources, I hope to understand the definitive roles that Asian-American women played in establishing and leading the American Citizens for Justice (ACJ) as they mobilized Detroit's small Asian-American community into a formidable movement that leveraged legal expertise, media visibility, and community organizing to demand justice for the Chin estate.

Jaclyn Zhou — Departments of Asian Languages and Cultures & Journalism
Project: Radical Comrades: Politics and Performance in Beijing's Queer Cultures
Through fieldwork in Beijing, I plan to explore the radical potential of humor in popular queer performances in Beijing's burgeoning queer entertainment culture and nightlife. My project, which focuses on case studies developed from this fieldwork, frames humor as a powerful tool in worldmaking, and as a productive way of interacting with a discriminatory majority culture for marginalized groups that struggle with gaining status and recognition.