Past Kaplan Scholars Instructors
Fall 2022: Islands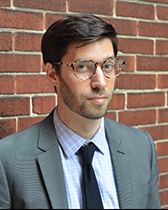 Daniel Immerwahr is a professor in the history department, where he teaches global history and U.S. foreign relations. The topics he studies include the United States' empire, its foreign aid policies, and its pop culture (he recently published a scholarly article about Frank Herbert's Dune). His most recent book, How to Hide an Empire, was a national bestseller. He has written for the New York Times, Washington Post, The Guardian, The Atlantic, The New Republic, and Jacobin. He is now writing a book about fire in U.S. history. In spring 2023, he received the Charles Deering McCormick Professor of Teaching Excellence award.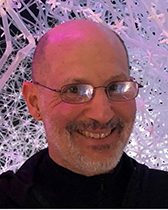 Jules Law is a professor in the English department, where he specializes in the Victorian novel, psychoanalysis and gender, and literary theory.  He is the author of The Social Life of Fluids:  Blood, Milk, and Water in the Victorian Novel, and has written widely on gothic and detective literature. He has received numerous teaching and public-service awards, including the Charles Deering McCormick Professorship of Teaching (2007) and the Centro Romero Community Leadership award (2008).
Fall 2022: Revolutions: Visualizing Radicalism (Moscow, Madrid, Mexico)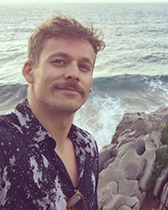 Miguel Caballero (PhD Princeton University, 2017) is Assistant Professor in the Department of Spanish and Portuguese. Currently finishing a book manuscript on monumentality, conservationism, and iconoclasm titled The Monument of Tomorrow: Conservation and the Avant-Garde in the Spanish Civil War. He also has an online activist platform on HIV-AIDS from a sex-positive perspective called ASS (Amor, Sexo y Serología), a topic which he is currently turning into an academic project as well. He is interested in modernism and the avant-garde; the relations between literature, philosophy and the visual arts; psychoanalysis; medical humanities; and museum studies.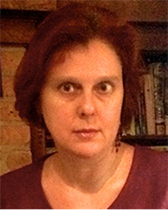 Nina Gurianova is Professor and Director of Graduate Studies in the Department of Slavic Languages and Literatures. Her scholarship in the fields of literature and art history encompasses both Russian and European modernist and avant-garde movements, with a specific emphasis on the interrelation and mutual influence of aesthetics and politics. Another, no less important problem she addresses deals with the profound symbiosis of the literary and the visual. Her work has been supported by the National Endowment for the Humanities, the National Humanities Center, the Society of Fellows at Harvard University, William F. Milton Fund, and IREX.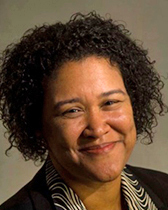 Leslie Harris is Professor of History and African American Studies. Her research and teaching has focused on complicating the ideas we all hold about the history of African Americans in the United States, and finding ways to communicate these new ideas to the general public. In her first book, In the Shadow of Slavery: African Americans in New York City, 1626-1863 (2003), she examined the impact of northern and southern slavery on the definitions of class, gender, citizenship, and political activism promulgated by New York's blacks and whites. Harris is currently at work on a book on New Orleans that uses Hurricane Katrina and her family's history as a way to interrogate the history of African Americans in the city from the nineteenth century to the present. She also has ongoing research interests in the history of slavery, gender and sexuality in the antebellum U.S. south, and the historiography of U.S. slavery.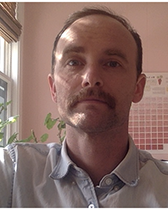 Tristram Wolff is Assistant Professor of English. He writes and teaches on 18th-/19th-Century British literature, as well as comparative and transatlantic romanticisms, critical theory, poetry and poetics, and the environmental humanities, including representations of oil and water as extractable resources in fiction and film. His current book project, with the tentative title Giving Language Time: The Uprooted Word in the Romantic Century, outlines a poetics emerging from transatlantic romanticism that transported the speculative origins of language from the depths of the past to an ongoing present, in answer to the ethnocentric primitivism of the Enlightenment. A newer book project in its early stages comprises a series of essays revolving around the Romantic essayist William Hazlitt, and aims to show how Romantic-era writing on the passions has shaped contemporary debates about affect and emotion in our habits of critical reading.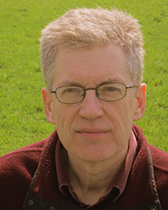 Kevin Boyle is William Smith Mason Professor of American History. He is an historian of the twentieth century United States, with a particular interest in modern American social movements. His book, Arc of Justice: A Saga of Race, Civil Rights and Murder in the Jazz Age, received the National Book Award for nonfiction, The Chicago Tribune Heartland Prize, and the Simon Weisenthal Center's Tolerance Book Award. It was also a finalist for the Pulitzer Prize and was selected for community-wide reading programs in the Detroit metropolitan area and the state of Michigan. Boyle is currently at work on two book projects: The Splendid Dead, a micro-history of political extremism and repression in the early twentieth century; and The Splintering, a narrative history of the 1960s. He teaches undergraduate courses on modern United States history, the civil rights movement, and racial violence and graduate courses in twentieth century American history, working-class history, and narrative history.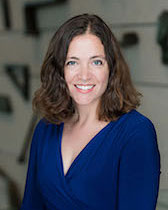 Laura Brueck is Associate Professor of South Asian Literature and Culture in the Department of Asian Languages and Cultures and the Comparative Literary Studies Program. She specializes in modern and contemporary Hindi literature, with a particular focus on literatures of resistance, popular literatures, and translation studies. Her book, Writing Resistance: The Rhetorical Imagination of Hindi Dalit Literature, focuses on modern and contemporary Hindi Dalit literature, or resistance writing by those formerly known as "untouchables." Her new book project considers Indian "pulp" fiction, particularly the genre of detective fiction and crime narratives. She is especially interested in the ways that the socio-political discourse of crime and criminality are reflected in twentieth century Hindi, Urdu, and English detective novels. Brueck teaches courses on South Asian literature in Hindi/Urdu, English, and in translation, Bollywood cinema, Indian epic literature, the theory and practice of translation, and South Asian civilization, with a particular focus on the modern politics of caste, class, and gender.
Tracy Vaughn-Manley is Assistant Professor of African American Studies. Her current research examines the specific ways in which the distinctive aspects that define the Black Aesthetic quilting tradition—the assertion of individual and collective agency; the narrative aspects; and the social and historical significance of quilts—make them and the process of quilting a convenient trope for many Black women writers, specifically novelists Toni Morrison, Alice Walker, and Terri McMillian; poets Nikki Giovanni and Lucille Clifton: and playwright Lynn Nottage. These authors consider the connections between quilts, gender, race, culture and identity as well as the intersections between literature, history, and material culture to explore the interiority of Black life—specifically the lives of Black American women. By employing the quilt and the tradition of quilt-making as metaphors for history, community, and legacy, these authors are situating the production and preservation of American folk culture squarely in the hands of Black women.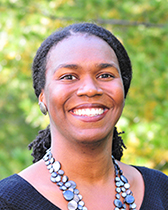 Miriam J. Petty is Associate Professor of Radio/TV/Film and Performance Studies. She writes and teaches about race, stardom, performance, reception, adaptation, and genre and is especially interested in the history of African American representation in Hollywood film. Her first book, Stealing the Show: African American Performers and Audiences in 1930s Hollywood explores the complex relationships between black audiences and black performers in the classical Hollywood era. Petty is also an avid producer of public programs: her recent projects include the 2012 symposium "Madea's Big Scholarly Roundtable: Perspectives on the Media of Tyler Perry" at Northwestern; the 2014 retrospective "Mama and Papa Lala: 30 Years of Billops-Hatch Films" at Emory University; and the 2015-2016 film series "Seeds of Disunion: Classics of African American Stereotypy" at the Black Cinema House of Chicago. She is currently at work on a book manuscript examining media mogul Tyler Perry's productions and his African American audiences' nostalgic investments in such cultural forms as folktales, music, literature, and religious practice.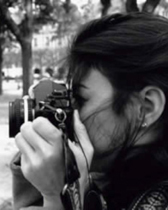 Hannah Feldman (Art History, Comparative Literary Studies, and Middle East and North African Studies) is Associate Professor of Art History and core faculty in Middle Eastern and North African Studies as well as Comparative Literary Studies. Her research, teaching, and advising center on late modern and contemporary art and visual culture. She is the author of From a Nation Torn: Decolonizing Art and Representation in France (2014). She has published numerous articles about contemporary art and visual culture in publications including Artforum and Art Journal, as well as in exhibition catalogues for the Museo Nacional Centro de Arte Reina Sofía, the Kunsthalle Zürich, the Whitney Museum of American Art, and many others. She is presently working on three related projects, based on advanced study in the anthropology of space and governmentality: art and public space in Lebanon during the 1990s; love, temporality, and scale in contemporary art; and artist-imagined and developed arts institutions in the MENAT region between 2001 and 2011.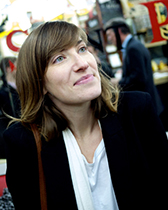 Rebecca C. Johnson (English, Kaplan Humanities Institute, Middle East and North African Studies, and Comparative Literary Studies) is a scholar of comparative literature with a specialization in modern Arabic literature and literary culture. Her research focuses on literary exchanges between Arabic and European languages in the nineteenth and twentieth centuries, the history and theory of the novel, and studies of transnational literary circulation and translation. Her first book, Stranger Fictions: A History of the Novel in Arabic Translation, 1835-1913 (2020), theorizes a cross-linguistic history of Arabic literary modernity by tracing the production and reception of translated fiction in the first decades of Middle Eastern novelistic production. She is now at work on Visionary Politics: Revolutionary Transnationalism and the Aesthetics of the Arab Avant-Garde, which looks to the history of contemporary Arab literary styles since the 1960s.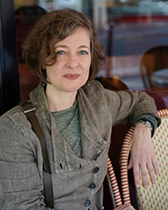 Kirsten Scheid is an anthropologist and art historian based in Beirut, Lebanon. After earning her Ph.D. in Anthropology from Princeton University (2005) she has taught at the American University of Beirut as an Associate Professor in the Department of Sociology, Anthropology, and Media Studies. Her research and teaching interests are the anthropology of art, materialities and imaginaries, aesthetics, art historiography and theory, modernization and cosmopolitanism, affect, power, and elites. She has conducted field and archival research since 1992 in Lebanon and Palestine. Kirsten's research has been supported by the Wissenschaftskolleg zu Berlin, the National Endowment for the Humanities, the Palestinian American Research Center, the Center for the Arts and Humanities (Beirut), and the EHESS. From 2019-2020, she was the Clark/Oakley Fellow at the Clark Art Institute and Williams College. She co-curated "The Arab Nude: The Artist as Awakener" (Beirut, 2016) and "Jerusalem Actual and Possible: the 9th Jerusalem Show" (Jerusalem, 2018). Kirsten has also contributed to the art community by exhibiting, writing in art journals and popular media, and founding both a cultural resource center and an Arabic children's books line. Her scholarly and popular essays can be accessed at Academia.edu.
A veteran and fan of the Kaplan Scholars, Jules Law (English and Comparative Literary Studies) directed the program for many years and has taught in it several times, most recently in a 2019 course on "Empire."  He is Professor of English and Comparative Literary Studies, and a specialist in literary theory and Victorian literature. His various essays on Derrida, Joyce, Wittgenstein, and other theoretical topics have appeared in PMLA, Critical Inquiry, SIGNS, New Literary History, and other journals. He is the author of The Rhetoric of Empiricism (Cornell 1993) and The Social Life of Fluids:  Blood, Milk, and Water in the Victorian Novel (Cornell 2010). Essays from his current book project, Being There: Technologies of Immediation in the Nineteenth-Century Novel, have appeared in ELH, Nineteenth Century Literature, and Novel: A Forum on Fiction. He has received numerous teaching and public-service awards, including  the Charles Deering McCormick Professorship of Teaching (2007) and the Centro Romero Community Leadership award (2008).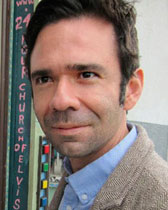 Juan Martinez (English and Program in Creative Writing) is a fiction writer and assistant professor of creative writing and contemporary literature. He was born in Bucaramanga, Colombia, and has since lived in Orlando, Florida, and Las Vegas, Nevada. He is the author of the short story collection Best Worst American: Stories (2017). His work has appeared in various literary journals and anthologies, including Glimmer Train, McSweeney's, TriQuarterly, Huizache, Ecotone, National Public Radio's Selected Shorts, The Perpetual Engine of Hope: Stories Inspired by Iconic Vegas Photographs, and in the anthology Who Will Speak for America?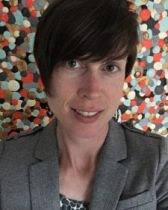 Kelly Wisecup (English and Center for Native American and Indigenous Research) is a scholar of Native American literatures, early American literatures, and science and literature in the Atlantic world. She is the author of Medical Encounters: Knowledge and Identity in Early American Literatures (2013) and is currently completing Assembled Relations: Compilation, Collection, and Native American Writing, on early Native American literatures and their relations to colonial collections and archive, tracing how Native writers engaged and reconfigured sciences of collecting by repurposing non-narrative genres like lists, catalogs, and scrapbooks. She is directing multiple grant-funded projects, including collaborative archiving and remapping of Native Americans' stories and photographs in Chicago, and examining the shifting environmental, political, economic, and racial climates of Indigenous art and activism along the Mississippi River Valley.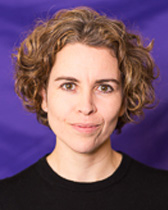 Ana Arjona (Political Science) is Associate Professor of Political Science. Her academic interests include violence and conflict, the foundations of political order, state building, local governance, drug trafficking, and drug policy. Her current research projects investigate the causes and consequences of institutional change and individual agency in contexts of violence. She has conducted extensive fieldwork in Colombia and has also carried out field research in Kosovo. At Northwestern she teaches on civil war, research design, and the relation between illegal drugs and politics.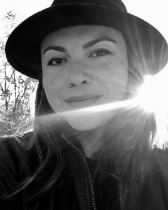 Lina Britto (History) is a historian of modern Latin America and the Caribbean. Her work situates the emergence and consolidation of illegal drug smuggling networks in the Caribbean and Andean regions of Colombia in the context of a growing articulation between the South American country and the United States during the Cold War. She has published in Revista Contemporánea (Uruguay), the Hispanic American Historical Review, North American Congress on Latin America-NACLA, and El Espectador (Colombia). Her book on Colombia's marijuana boom in the 1970s will be published by the University of California Press (2020).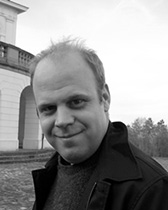 Mark Hauser (Anthropology) is an historical archaeologist who specializes in materiality, slavery and inequality. These key themes intersect in the seventeenth, eighteenth, and nineteenth centuries Atlantic and Indian Oceans and form a foundation on his research on the African Diaspora and Colonial Contexts. As an archaeologist who studies how people adapt to landscapes of inequality and contribute to those landscapes in material ways, he employs ethnohistorical, archaeological, and archaeometric approaches. His current fieldwork is based in the Eastern Caribbean and has focused on two communities in Dominica- Portsmouth and Soufriere. He also has research interests in 18th century Southern India and 19th century North America.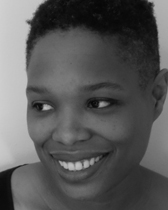 Adia Benton (Anthropology) is author of the prize-winning HIV Exceptionalism: Development Through Disease in Sierra (University of Minnesota, 2015). She is a cultural anthropologist with interests in global health, biomedicine, development and humanitarianism, professional sports, and sub-Saharan Africa.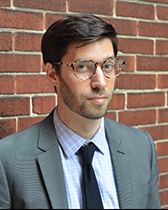 Daniel Immerwahr (History) is Associate Professor of History.  His first book, Thinking Small (Harvard, 2015), offers a critical account of the United States' pursuit of grassroots development at home and abroad in the middle of the twentieth century. His second book, How to Hide an Empire (Farrar, Straus and Giroux, 2019), is a narrative history of the United States' overseas territory.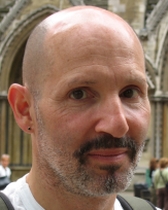 Jules Law (English) is Professor of English literature and a specialist in nineteenth-century British literature. His most recent book is The Social Life of Fluids:  Blood, Milk, and Water in the Victorian Novel (Cornell, 2010).  He is currently working on a book entitled Virtuality in the Victorian Age. He has received numerous teaching and public-service awards, including the Charles Deering McCormick Professorship of Teaching (2007) and the Centro Romero Community Leadership award (2008).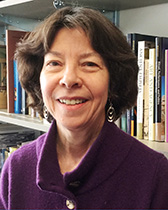 Ann Gunter (Art History, Classics, Humanities) is an art historian and archaeologist whose research and teaching focus on the ancient Mediterranean and its neighbors in the Near East, including Mesopotamia and Iran. She is especially interested in cultural and artistic interaction between Greece and the Near East in the early first millennium BCE. She is the author of Greek Art and the Orient (Cambridge 2009) and the editor of A Companion to Ancient Near Eastern Art (Wiley-Blackwell, 2018). She is the Bertha and Max Dressler Professor in the Humanities.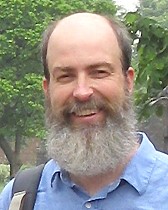 Mark McClish (Religious Studies) specializes in classical Hinduism, with a focus on early South Asian legal and political literature (dharmaśāstra and arthaśāstra). He holds a Ph.D. from The University of Texas at Austin in Asian Cultures and Languages with a specialization in Sanskrit and Indian Religions. He is the co-author of The Arthaśāstra: Selections from the Classic Indian Work on Statecraft (Hackett, 2012) and is currently completing a manuscript examining the textual history of the Arthaśāstra. His areas of teaching include Hinduism, religion in classical India, Hindu law, and politics and religion.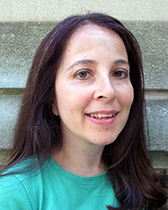 Cynthia Robin (Anthropology) is an archaeologist and anthropologist. Her research focuses on the ancient Maya civilization where she has been conducting archaeological research for the past 30 years. She studies the impacts that ordinary people can have on their societies and how ancient Maya society can hold answers to understanding the nature of sustainable societies. She is the author of Everyday Life Matters: Maya Farmers at Chan, the Director of Undergraduate Studies in the Anthropology Department, and a winner of the Karl Rosengren Faculty Mentoring Award.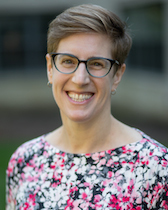 Emily Maguire (Spanish & Portuguese) specializes in literature of the Hispanic Caribbean and its diasporas. She has taught courses on Latin American and Latina/o Literature and cultural production, Latin American science fiction, race in the Americas, and the relationship between literature and ethnographic writing. Emily is the author of Racial Experiments in Cuban Literature and Ethnography (University Press of Florida, 2011). Her current book project explores the uses of science fiction in recent Caribbean narrative.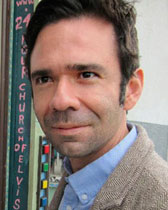 Juan Martinez (English & Creative Writing) is a professor of creative writing and contemporary literature. He is the author of Best Worst American, a story collection. His current work explores the fantastical in the coast of Colombia. His stories have appeared inGlimmer Train, McSweeney's, Huizache, Ecotone, NPR's Selected Shorts, and elsewhere, and are forthcoming in Mississippi Review and the anthology Who Will Speak for America?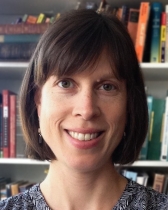 Kelly Wisecup (English & the Center for Native American and Indigenous Research) researches and writes on Native American literatures and science, especially before 1900. She has taught courses on protest and the Native American novel, colonialism and disease, race in the early Americas, and science and literature. She is the author of Medical Encounters: Knowledge and Identity in Early American Literatures (2013) and is currently working on a book about Native American interventions into evolutionary and ethnographic sciences before the twentieth century.
Kasey Evans (PhD, University of California-Berkeley) is a scholar of English Renaissance literature who teaches in the English Department and in the Program in Gender and Sexuality Studies. Her current research combines psychoanalysis and religious history to examine scenes of resurrection in Renaissance texts. She is the author of Colonial Virtue: The Mobility of Temperance in Renaissance Texts (University of Toronto Press, 2012), and a recipient of the Weinberg College of Arts and Sciences Distinguished Teaching Award.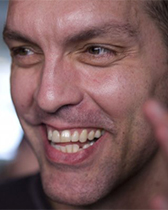 Lane Fenrich (PhD, Northwestern) is a social and cultural historian of the modern United States and teaches in both the History department and in Gender and Sexuality Studies. His research focuses especially on the period since the Second World War and he is at work on a book entitled Fear of Spying: Learning to be Normal in America's Queerest Decade. He is a winner of the Weinberg College Distinguished Teaching Award and the Charles Deering McCormick university-wide teaching award.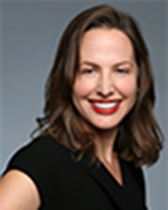 Renee Engeln (PhD, Loyola University Chicago) is a body image researcher and Professor of Instruction in Psychology. Her research focuses on issues surrounding women's body images, with a particular emphasis on cultural practices that create or enforce the frequently contentious relationships women have with their bodies. She has won numerous teaching awards at both Northwestern and Loyola University and has presented her research on fat talk, objectification, and media images of women to a variety of academic and professional groups around the U.S. She is author of Beauty Sick: How the Cultural Obsession with Appearance Hurts Girls and Women (Harper, 2017).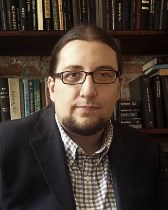 Doug Kiel (PhD, University of Wisconsin-Madison) is a citizen of the Oneida Nation and studies and teaches Native American history, with particular interests in the Great Lakes region and twentieth century Indigenous nation rebuilding. His current book project, Unsettling Territory: Oneida Indian Resurgence and Anti-Sovereignty Backlash, examines how the Oneida Nation's leaders strengthened the community's capacity to shape their own future by envisioning, deliberating, and enacting a dramatic reversal of fortune during the twentieth century. Doug is a co-editor (with James F. Brooks) of "Indigenous Midwests," a special issue of Middle West Review.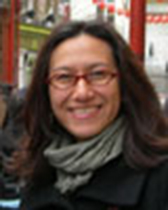 Laura León Llerena (PhD, Princeton) specializes in colonial Latin American studies. She teaches courses on the discursive articulation of indigenous identities; native Andean Empire narratives; myths and cautionary tales about the unknown in Spanish and Portuguese colonial America; and contemporary representations of colonial Latin America. Her scholarly interests extend to early modern literature and history of Spain, Portugal and the New World, translation studies, postcolonial studies, religion studies, and the ethnography of writing. Laura's research has been awarded a John Carter Brown Fellowship and an Andrew W. Mellon Foundation/Volkswagen Stiftung Fellowship.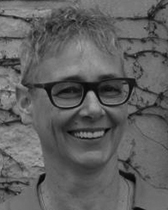 Mary Weismantel (PhD, University of Illinois Urbana-Champaign) is a cultural anthropologist who writes about indigeneity in the Americas, with a focus on Andean South America (Peru, Ecuador and Bolivia). Her writing currently engages new materialisms, decoloniality, and temporality, as well as [trans]gender, sexualities, and ontologies of the nonhuman. Mary teaches about race and racism, Latin America, and ethnographic methods and writing. Her current work concerns the ontologies and temporalities of ancient Pre-Columbian objects in twenty-first century places including museums and World Heritage sites, as well as in a proliferation of online avatars.
Pre-2017-2018 — Kaplan Humanities Scholars Faculty
Mira Balberg (Religious Studies)
Kate Baldwin (American Studies, English)
Henry Binford (History)
Kathryn Bosher (Classics)
Sherwyn Bryant (African American Studies, History)
Kasey Evans (English)
Harris Feinsod (English)
Hannah Feldman (Art History)
Lane Fenrich (Gender and Sexuality Studies)
Sanford Goldberg (Philosophy)
Forrest Hylton (History)
Susan Hespos (Philosophy)
Rebecca C. Johnson (Kaplan Humanities Institute, English)
Jennifer Lackey (Philosophy)
Laura León Llerena (Spanish & Portuguese) 
Franziska Lys (German)
Susan Manning (English, Theatre, Performance Studies)
Sarah Maza (History)
Barbara Newman (English)
Seamas O'Driscoll (Slavic Languages and Literatures)
Susan McReynolds Oddo (Slavic Languages and Literatures)
Susan J. Pearson (History)
Yarí Pérez Marín (Spanish and Portuguese)
Susie Phillips (English)
Galya Benarieh Ruffer (Political Science)
David Schoenbrun (History)
Laurie Shannon (English)
Thomas Simpson (French and Italian)
Carl Smith (English) 
Amy Stanley (History)
Julia Stern (English)
Francesca Tataranni (Classics)
Alejandra Uslenghi (Spanish and Portuguese)
Mary Weismantel (Anthropology; Gender and Sexuality Studies)
Jessica Winegar (Anthropology)
Graduate Students
Chloe Johnston (Theatre)
Gregory Laski (English)
Andrew Warne (History)
Back to top