Mannheim Opera streams Hans Thomalla's new song-opera, "Dark Spring"
December 2, 2020
A production of Kaplan Faculty Fellow Hans Thomalla's new song-opera, Dark Spring, will be streamed by the Mannheim Opera from November 28 - December 7, 2020.
The stream can be accessed at: https://www.nationaltheater-mannheim.de/de/index-digital.php
Dark Spring is about four young people under extreme pressure: the demands on performance in school or studies, the pressure to succeed in the popularity ranking of the circle of friends, and the pressure for a perfect performance in sexuality and intimacy. The production encompasses alienation and forlornness in a society geared towards productivity and success, and the vulnerability associated with feelings of pain, solidarity, and love—the longing to meet, to reveal oneself/feel oneself and the other, and to find one's own expression.
Thomalla is Professor of Music Composition, Department of Music Studies, and Director, Institute for New Music, of Northwestern's Bienen School of Music. 
"Thomalla's score is always on the move to the next sound-world, to the next change of style; and yet the back-beat of the 90-minute evening is a lament-like, speech-oriented English vocal style, that nonetheless allows for astonishing Puccini lyricisms.[...] All in all, a compact, unerringly composed and masterfully staged evening."  —Die Deutsche Bühne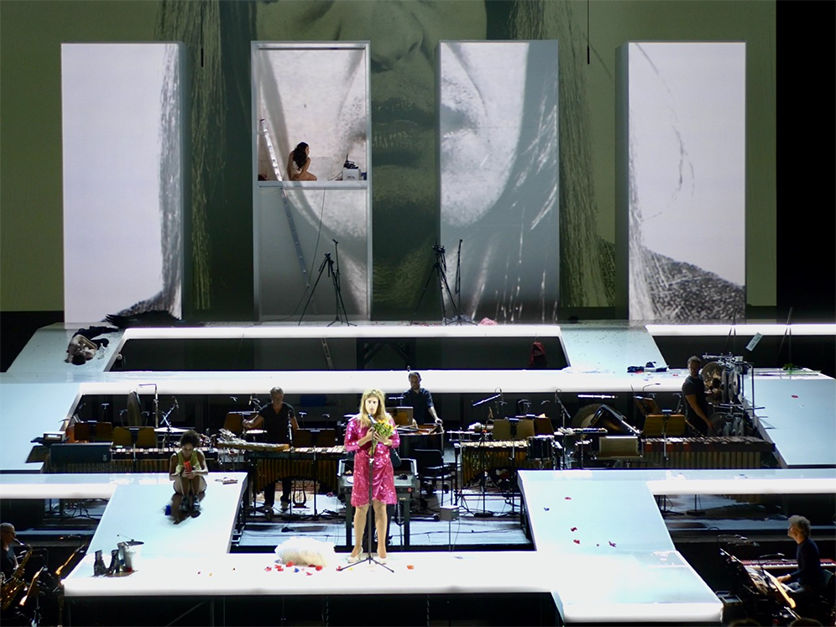 Dark Spring s
ong opera by Hans Thomalla | Joshua Clover lyrics 
Duration: approx. 90 minutes | Available online until Monday, December 7th, 2020
Composition commission from the National Theater Mannheim financed by the Ernst von Siemens Music Foundation.
Back to top