The Humanities Dialogue 2019-2020
remembering • marking • in/validating • witnessing • forgetting • making legible • tearing down • dis/honoring • resisting • solemnizing • making in/visible • restoring • expunging • fabricating • monumentalizing • venerating • disputing • coming to terms • erasing/defacing/replacing
Memorializing
A year-long conversation about commemorating, contesting, and claiming from humanistic perspectives
In partnership with Northwestern departments and programs, the Alice Kaplan Institute for the Humanities will hold a year-long series of conversations around the theme Memorializing:
What stories do monuments tell?
When is remembrance also a repression?
How does memorializing shape the present?
How do we negotiate collective and disputed memories?
Distinguished scholars and artists will consider struggles over memorializing from many eras and regions to create a sustained dialogue from different disciplinary perspectives.
KEYNOTES

FALL KEYNOTE

November 18, 2019
4:30 pm, Harris Hall #108
Jean M. O'Brien and Thomas Stubblefield
Monuments of Omission: Erasure in the Memory Work of Indigenous Cultures and Contemporary Media
Co-presented with the Center for Native American and Indigenous Research
Facebook event: https://www.facebook.com/events/527663877809463/
PlanitPurple: https://planitpurple.northwestern.edu/event/551861
While absence, erasure and invisibility are often regarded as antithetical to memory, these tropes have proven integral to both theories of the monument and contemporary practices of memorialization. Stubblefield's presentation will explore this counter-intuitive relation by considering the postwar "counter-monument" and its relation to a broader ecology of contemporary media. O'Brien's presentation will consider the ways Indigenous public intellectuals engage with memorialization as counter-narrative, taking as a touchstone the upcoming 400th commemoration of Plymouth, Massachusetts through the Pokanoket sachem known as Massasoit.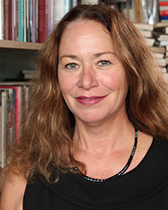 Jean M. O'Brien (citizen, White Earth Ojibwe Nation) is Distinguished McKnight University Professor and Northrop Professor of History at the University of Minnesota. She is a co-founder and past president of the Native American and Indigenous Studies Association and inaugural co-editor (with Robert Warrior) of the association's journal, Native American and Indigenous Studies. O'Brien is the author or co-editor of six books, including (with Lisa Blee) Monumental Mobility: The Memory Work of Massasoit (North Carolina, 2019), Firsting and Lasting: Writing Indians Out of Existence in New England (Minnesota, 2010), and Dispossession by Degrees: Indian Land and Identity in Natick, Massachusetts, 1650-1790 (Cambridge, 1997). She edits a book series, "Critical Indigeneities" (with J. Kehaulani Kauanui) with the University of North Carolina Press. She has won numerous fellowships and awards in support of her work, including the American Indian History Lifetime Achievement Award from the Western History Association in 2014. She was elected a member of the Society of American Historians in 2016.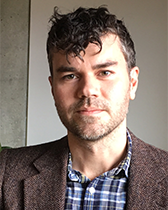 Thomas Stubblefield is Associate Professor of Art History and Media Studies at the University of Massachusetts, Dartmouth. His research interests include the visual culture of disaster, post-humanism, animal studies, and drones. In 2015, his book, 9/11 and The Visual Culture of Disaster (Indiana University Press), was awarded the Rollins Prize. His forthcoming book, Drone Art: The Everywhere War as Medium will be published by the University of California Press in February of 2020.
WINTER KEYNOTE

February 5, 2020
6:00 pm, The Block Museum of Art

Sonya Clark: The Flag We (Should) Know
Co-presented with The Block Museum of Art and Department of Art Theory and Practice
EventBrite listing: https://www.eventbrite.com/e/sonya-clark-the-flag-we-should-know-tickets-83191210149
PlanitPurple: https://planitpurple.northwestern.edu/event/552257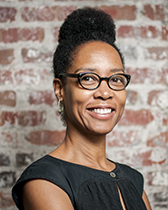 Throughout her more than two-decade career, artist Sonya Clark has explored the meaning embedded in commonplace objects and materials such as textiles, hair, combs, and currency, to reflect on the complex issues of race, American history, and black cultural production. Her recent work presents challenging questions about nationhood and memorialization through the investigation, reconstruction, and dismantling of flags as symbols. Clark's 2019 project, Monumental Cloth, the Flag We Should Know, explores the symbolic legacy of the Confederate Battle Flag by invoking its lesser known historical counterpart, the Confederate Flag of Truce. Clark will discuss this work in the context of her larger oeuvre, and will be joined in conversation by Janet Dees, the Block's Steven and Lisa Tananbaum Curator of Modern and Contemporary Art.
Sonya Clark is Professor of Art at Amherst College in Amherst, Massachusetts. Previously, she was a Distinguished Research Fellow in the School of the Arts at Virginia Commonwealth University where from 2006 until 2017 she served as chair for the Craft/Material Studies Department. She is the recipient of numerous fellowships and awards including a United States Artist Fellowship, a Pollock Krasner award, an 1858 Prize for Contemporary Southern Art, an Anonymous Was a Woman Award, a Red Gate Residency in China, a Rockefeller Foundation Bellagio Residency in Italy, and a Smithsonian Artist Research Fellowship, among many others. Her work has been exhibited in over 350 museum and galleries in the Americas, Africa, Asia, Europe and Australia. (Photo of Sonya Clark by Diego Valdez.)
SPRING KEYNOTE
3/16/20 - We are so sorry, but this event has been cancelled due to the COVID-19 pandemic. We wish everyone good health and community strength.
CANCELLED April 21, 2020
4:30 pm, Harris Hall #108

Christy Coleman and Maria Lipman
Comparative Memorializations of Soviet Russia and the U.S. Confederacy
Co-presented with the Department of History; Medill School of Journalism, Media, Integrated Communications; and the Nicholas D. Chabraja Center for Historical Studies
PlanitPurple: https://planitpurple.northwestern.edu/event/552258
How do modern states commemorate past regimes differently? How do public intellectuals use different approaches to analyze practices of commemoration? This event invites audience members to contrast Russia's modes of remembering the Soviet Union with U.S monumentalization of the confederacy and slavery. Journalist Maria Lipman will explore ways that post-Soviet Russia reflects in contradictory ways on its past, engaging in a nation-building project that remains unfinished today. Christy Coleman, former CEO of the American Civil War Museum, will analyze the city of Richmond, Virginia's involvement with spreading the Lost Cause narrative and its current examination of Confederate statuary and symbols on the landscape.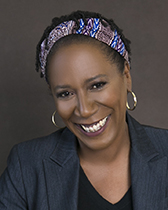 Christy Coleman, Executive Director of the Jamestown-Yorktown Foundation, is the  former CEO of the American Civil War Museum in Richmond and Appomattox, Virginia. Coleman has been instrumental in furthering discussion around the Civil War, its legacies, and its relevance to our lives today. She began her career at the Colonial Williamsburg Foundation, serving as Director of Historic Programs before leaving in 1999 to become President and CEO of the Charles H. Wright Museum of African American History in Detroit. In 2008, Ms. Coleman was named President and CEO of the American Civil War Center at Historic Tredegar (ACWC), where she helped orchestrate the merger of ACWC with the Museum of the Confederacy to create the American Civil War Museum. An advocate for the power of museums, narrative disruption, and inclusivity, she strives to make museum experiences meaningful to diverse communities. Christy was awarded the Honorary Doctor of Humane Letters from Virginia Commonwealth University and the Honorary Doctor of Civil Law from the University of the South. In 2019, Time Magazine named her one of 31 People Changing the South and Worth Magazine named her one of 29 Women Changing the World.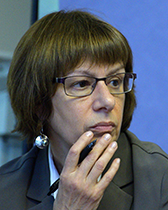 Maria Lipman is the Editor of Point & Counterpoint, published online by the Institute of European, Russian and Eurasian Studies (IERES), George Washington University. During the past three years Lipman has taught courses on today's Russia at Indiana University (Bloomington) and Grinnell College (Iowa). From 1995 until 2014, Lipman was the Editor or Deputy Editor of various Russian publications. From 2001 to 2011, she wrote an op-ed column on Russia for the Washington Post. She has contributed to a variety of Russian and US publications, including a blog for The New Yorker online. Lipman's most recent publications include chapters:  The Media In Putin's Russia, Past Imperfect, Future Uncertain (2019); and Media in Russia: Between Modernization and Monopoly (2018).
Conversations and programs
More events will be added throughout the year.
October 10, 2019
4:00pm, The Great Room (600 Haven Street)
Seirai Yuichi
Fake Comedy: Memory, Futurity, and Hope in Nagasaki
Co-presented with Anthropology and History
PlanitPurple: https://planitpurple.northwestern.edu/event/555061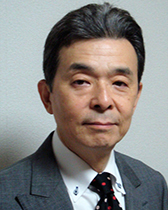 In novels such as Holy Water and Ground Zero, Nagasaki Seirai Yuichi, the Nagasaki-based novelist and prestigious Akutaga Prize winner, has long examined how people experience, and live with, multilayered memories associated with place. The son of atomic bomb survivors, Seirai served as the director of the Nagasaki Atomic Bomb Museum from 2010-2019. In his novels about the atomic bomb, Seirai has moved away from forms of narrativization commonly deployed in atomic bomb literature, such as self-narratives based on atomic bomb survivors' own personal experiences. Instead, Seirai fictionalizes his own life in the contemporary vicinity of the hypocenter of the bombing, as a window onto how people experience the fear and sorrow that unexpectedly resurfaces in mundane everyday moments. In this workshop, Seirai introduces his recent novel, Fake Comedy, a comedic take on the atomic bombing inspired by the Book of Job in which President Trump visits the Nagasaki Atomic Bomb Museum.


October 17, 2019
12:30 - 1:50pm, Parkes 222
Hiro Saito
Democracy and War Memory in Japan: Fukushima and Okinawa as Method
Co-presented with Sociology
PlanitPurple: https://planitpurple.northwestern.edu/event/555062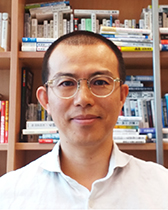 Although rarely featured in the contemporary debate on the crisis of democracy, Japanese politics illuminates two of the most arduous contradictions of democracy—between equality and expertise and between national sovereignty and international relations. Regaining independence in 1952, Japan has prioritized expertise and international relations, coterminous with the developmental state and the US-Japan security alliance, respectively. This particular institutional configuration has been supported by the ways in which the government and citizens commemorated the Asia-Pacific War: the atomic bombings of Hiroshima and Nagasaki were remembered to legitimate the "peaceful" use of nuclear energy as a foundation of technocratic operations of the developmental state, whereas the tragedy of Okinawa was forgotten to hide the inequality of the US-Japan security alliance. This talk examines these intersections of democracy and war memory through case studies of political struggles over the Fukushima Daiichi Nuclear Disaster and the US military bases in Okinawa.
October 17, 2019
6:00 pm, Harris Hall #108
Dylan Miner
This Land is Always

Co-presented with Art History, the Center for Native American and Indigenous Research, Northwestern University Native American and Indigenous Student Alliance (NAISA), and Multicultural Student Affairs
PlanitPurple: https://planitpurple.northwestern.edu/event/554761
Dylan Miner (b. 1976) is an artist, activist, and scholar. He is Director of American Indian and Indigenous Studies, as well as Associate Professor in the Residential College in the Arts and Humanities at Michigan State University. Miner sits on the board of the Michigan Indian Education Council and is a founding member of the Justseeds artists collective. He holds a PhD in Arts of the Américas from The University of New Mexico and has published extensively. In 2010, he was awarded an Artist Leadership Fellowship from the National Museum of the American Indian, Smithsonian Institution. Miner has been featured in more than two dozen solo exhibitions. He has been artist-in-residence or visiting artist at institutions such as the School of the Art Institute of Chicago, École supérieure des beaux-arts in Nantes, Klondike Institute of Art and Culture, Rabbit Island, Santa Fe Art Institute, and numerous universities, art schools, and low-residency MFA programs. His book Creating Aztlán: Chicano Art, Indigenous Sovereignty, and Lowriding Across Turtle Island was published in 2014 by the University of Arizona Press. 
MEMORIALIZING-RELATED EVENT:
October 23, 2019
3:30 - 5:00 pm, John J. Louis Hall, Room 105 (1877 Campus Drive)
Sound and the Monument: A Dialogue with Kara Oehler
Co-presented by the MA in Sound Arts and Industries of the Department of Radio/TV/Film and the Kaplan Humanities Institute
PlanitPurple: https://planitpurple.northwestern.edu/event/558772
How are sounds monuments, how are they destinations? Our guest for this event is Kara Oehler, a sound artist who recently produced a special "Sonic Voyages" issue of the New York Times Magazine. A radical departure from print, the issue asks us instead to listen. In NYC, ultrasonic microphones placed in rat nests reveal the conversations of urban rats. In northern Italy, we hear VLF signals from space through a long 100-year old cable wire. In the Atacama desert, silence is pierced by the crust of the earth cracking. In conversation with Assistant Professor Neil Verma (Radio/TV/Film), Oehler will share how she and the team chose 11 destinations, how the sounds were captured, and the overall aesthetic potential of field recordings.  
October 31, 2019
12:30 - 2:00pm, University Hall #201
Black Poetics and Environmental Memory: A Reading and Conversation featuring Ed Roberson and Tiana Clark

Co-presented with the Poetry and Poetics Colloquium, African American Studies, American Studies, American Cultures Colloquium, Black Arts Initiative, Black Poetics Collective, Program in Critical Theory, Environmental Humanities Research Workshop, Environmental Policy and Culture, The Graduate School, Litowitz Creative Writing Program, Philosophy, and Religious Studies

PlanitPurple: https://planitpurple.northwestern.edu/event/555065
Modern environmentalism has often struggled to account for histories of racialized dispossession. However, many Black poets have taken up environmental concerns, as illustrated by the landmark anthology Black Nature: Four Centuries of African American Nature Poetry. Environmental poetics continues to be a prominent theme in much contemporary Black poetry. For example, Tiana Clark's recent collection I Can't Talk About the Trees Without the Blood draws our attention to the predicament of Black poets facing a pastoral landscape whose image has been marred by the memory of bloodshed. "Black Poetics and Environmental Memory" will feature a reading and conversation between Tiana Clark and Ruth Lilly Poetry Prize-winner Ed Roberson. These celebrated contemporary Black poets will discuss their relationship to environmental thought as inflected through and/or contesting histories and memories of racialized violence. This event asks: Is it possible to find beauty in such landscapes knowing what has occurred there, and how might memorialization itself be an environmental act?
MEMORIALIZING-RELATED EVENT:
November 7, 2019
7:00 to 9:30pm, Block Museum of Art
The Prison in Twelve Landscapes
(Brett Story, 2016, USA, DCP, 87 min)

In person: Filmmaker Brett Story
Co-presented with Block Cinema of the Block Museum of Art, Radio/TV/Film's MFA in Documentary Media, and the School of Communication

PlanitPurple: https://planitpurple.northwestern.edu/event/553164
The Block welcomes Toronto-based filmmaker Brett Story for two nights of her acclaimed documentary films. The Prison in Twelve Landscapes explores the criminal justice system and mass incarceration in the U.S. from a number of oblique vantage points, rather than focusing on prisons themselves. Story looks at female prisoners used as labor to fight California wildfires, a Bronx, New York warehouse for prisoner care packages, a rural coal town anticipating jobs at a new prison, and Ferguson, Missouri, where Michael Brown was killed. Throughout, Story connects the ways that the prison-industrial complex reverberates through communities around the country, offering micro-portraits that illuminate the reach of the prison system beyond penitentiary walls.
Facebook event: https://www.facebook.com/events/2492979420970923/
November 15, 2019
7:00 to 10:00pm, Block Museum of Art
Whose Streets?
(Sabaah Folayan and Damon Davis, 2017, USA, DCP, 100 min)
In person: Filmmaker Sabaah Folayan

Co-presented with Block Cinema and the Black Arts Initiative, with support from the MFA in Documentary Media, the Center for African American History, the Department of African American Studies and the Graduate School at Northwestern

Facebook event: https://www.facebook.com/events/345222713097595/ 
PlanitPurple: https://planitpurple.northwestern.edu/event/553167
To commemorate the fifth anniversary of the Ferguson Uprising, Block Cinema partners with Northwestern's Black Arts Initiative and the Kaplan Institute for the Humanities to present Whose Streets?, a searing, up-close and personal document of the resistance movement that emerged in the wake of the killing of unarmed teenager Michael Brown by Missouri police. Filmmaker and activist Sabaah Folayan will appear in person to discuss the film, which offers both a chilling record of militarized police repression, and a stirring wake-up call to a new generation of civil rights activists.
This is the Fall Film of the Memorializing Dialogue.

January 23, 2020
7:00pm, Block Museum of Art
Families in Transition
A screening of documentary films on gender and family
In person: Filmmakers Oli Rodriguez and André Alan Pérez

Co-presented with Block Cinema, the NU Queer Pride Graduate Student Association, the Sexualities Project at Northwestern, the Gender and Sexuality Studies program, and the Northwestern Women's Center
Event link: https://www.blockmuseum.northwestern.edu/cinema/2020/families-in-transition.html
Lyndale
(Oli Rodriguez, Victoria Stob, 2018, USA, Digital, 24 min)
America in Transition: A Family Matter
(André Alan Pérez, 2017, USA, Digital, 19 min)
This program brings together two documentary stories about families navigating the complexities of gender across generational and cultural lines. Oli Rodriguez's autobiographical documentary, Lyndale, returns to footage shot over a decade ago, tracing his brother's struggles with mental illness alongside his own transition experience. André Pérez's web series America in Transition profiles the experiences of trans people of color; in the episode A Family Matter, Pérez explores the mother-son dynamics of transitioning. Pérez and Rodriguez, will appear to discuss their films and their experiences as trans filmmakers in Chicago and beyond.
This is the Winter Film of the Memorializing Dialogue.
February 18, 2020
5:00 pm, Block Museum of Art
M. Carmen Lane and Michael Rakowitz
Open the Door: Memory, Mourning, and the Ancestor as Foundation
Co-presented with The Block Museum of Art, Department of Art Theory and Practice, and ATNSC Center for Healing & Creative Leadership
EventBrite link: https://www.eventbrite.com/e/open-the-door-memory-mourning-and-the-ancestor-as-foundation-m-carmen-tickets-86142298935
Facebook event: https://www.facebook.com/events/1236234746764397/
February 18, 2020 marks posthumously the 86th birthday of Audre Lorde and the 89th birthday of Toni Morrison (the first since her death in August 2019). M. Carmen Lane and Michael Rakowitz will engage in a public talk on ancestry, place, dispossession, and the steadfastness of survival. Using textual prompts from both Lorde and Morrison, the artists continue a dialogue between each other that began half a decade ago and which has impacted both of their practices—involving grief as both a material and a process that resists disconnection.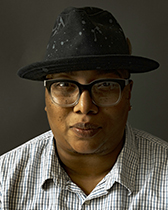 M. Carmen Lane is February 2020 Artist in Residence of the Kaplan Institute and the Department of Art Theory in Practice. Lane is a two:spirit African-American and Haudenosaunee (Mohawk/Tuscarora) artist, writer, and facilitator living in Cleveland, Ohio. Their work ranges from experiential educator to diversity practitioner to organizational systems consultant to experimental artist—all of it integrates ancestry, legacy, and spirituality; pursues expansion, experimentation, and play. More about M. Carmen Lane at https://www.humanities.northwestern.edu/public-humanities/Artist%20in%20Residence/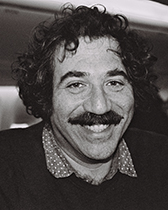 Michael Rakowitz is an Iraqi-American conceptual artist living and working in Chicago. In 1998 he initiated his series paraSITE, an ongoing project in which the artist custom builds inflatable shelters for homeless people that attach to the exterior outtake vents of a building's heating, ventilation, or air conditioning systems. His work has appeared in venues worldwide, and he has received numerous awards and fellowships. Rakowitz was recently named the 2020 Nasher Sculpture Prize Laureate and he is Professor of Art Theory and Practice at Northwestern.
3/18/20 - We are very sorry, but this event has been cancelled due to the COVID-19 pandemic. We wish everyone good health and community strength.
CANCELLED May 12, 2020
7:00 pm, Location TBA
Eva Hoffman
Passing on the Wand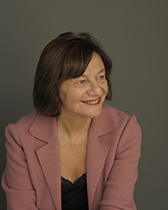 In Passing on the Wand, Eva Hoffman will reflect on the role and perspective of the post-Holocaust generation in extending our understanding of that history-altering event. As the generation of survivors and witnesses of the Holocaust passes on, the task of both their direct heirs, and the larger "second generation," is to move from personal memory to the investigation of history on the one hand; and at the same time, to incorporate our knowledge of more recent developments and events into our attempts to grapple with the causes of collective atrocity, and its possible prevention.
Eva Hoffman grew up in Cracow, Poland, before emigrating in her teens to Canada and then the United States. After receiving her PhD in literature from Harvard University, she worked as senior editor and literary critic at The New York Times, and has taught at various British and American universities. Her books, which have been translated widely, include Lost in Translation, Exit Into History, After Such Knowledge and Time, as well as two novels, The Secret and Illuminations. She has written and presented programs for BBC Radio and has lectured internationally on subjects of exile, historical memory, cross-cultural relations, and other contemporary issues. Her awards include the Guggenheim Fellowship, Whiting Award for Writing, an award from the American Academy of Arts and Letters, and Prix Italia for Radio. She is a Fellow of the Royal Society of Literature, and holds an honorary doctorate from Warwick University. She is currently a Visiting Professor at UCL and lives in London.
Co-presented with Holocaust Educational Foundation of Northwestern University
PlanitPurple: https://planitpurple.northwestern.edu/event/559370
Back to top