Monica Trinidad, Winter 2022 Artist in Residence
January 31, 2022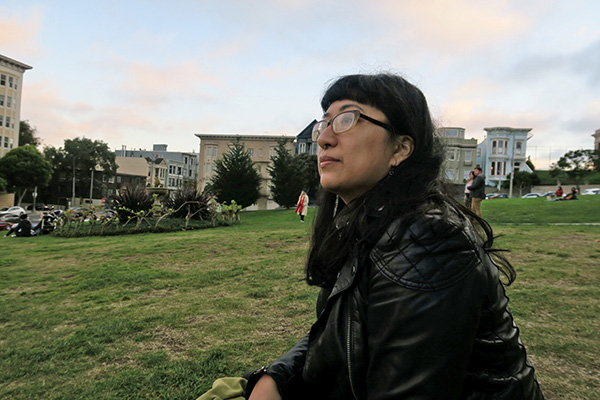 We're delighted to welcome Monica Trinidad as the Kaplan Humanities Institute Winter 2022 artist in residence!
Monica Trinidad is a queer Latinx cultural strategist and visual artist, born, raised, and residing in Chicago. Over the past several years, Monica has created zines, digital graphics, mixed media posters, and other visual art amplifying youth-led, intersectional, and grassroots abolitionist organizing work in Chicago and nationally. Her creative practice invites individuals to reimagine a better and more just world, centered around experimentation, interdependence, abundance over scarcity, process over product, and following the leadership from directly-impacted communities.
Trinidad's residency is co-sponsored by the Council for Race and Ethnic Studies and the Kaplan Humanities Institute; she will be in residence at Northwestern from January 31 - March 7, 2022.
Trinidad will present a series of events during her residency:

Feb. 10, 2022—Artist Talk and Q&A session to introduce and answer questions about the upcoming student workshop Making Art for the People
Feb. 21 and Feb. 28, 2022—Making Art for the People two-part student workshop series
For details about these events, and to read more about Monica Trinidad, please visit Kaplan's Artist in Residence page: https://humanities.northwestern.edu/public-humanities/Artist%20in%20Residence/index.html
Back to top