Chicago Humanities Festival
The Kaplan Humanities Institute is a longstanding partner of the Chicago Humanities Festival (CHF), which presents talks and events with scholars, artists, activists, journalists, and leaders from politics, science, and beyond.
2022 Morris and Dolores Kohl Kaplan Northwestern Day of the Chicago Humanities Festival
Saturday, October 22, 2022
Northwestern's Evanston Campus
2022 is CHF's Year of Public
This year the Chicago Humanities Festival theme is "Public." In 2022, we're thinking about what it mean to be part of a broader community of conversation. We invite you to commit to a public act of participation and join CHF as we come together for a range of programs, social experiences, and performances.
October 22 Programs at Northwestern
For tickets: Click on title links for more details and to reserve tickets.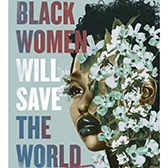 Black Women Will Save the World with April Ryan and Valerie Jarrett
The resilience and unheralded strength of Black women movers, shakers, and sheroes
10:00 am - 11:00 am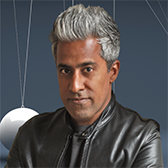 Is the Public Still Persuadable? A Conversation with Anand Giridharadas with David Corn
A guide for persuading people in the age of polarization
12:00 pm - 1:00 pm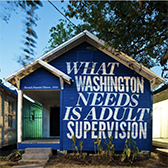 Rick Lowe on the Transformative Power of Public Art
A public artist on how to treat your community like a work of art
12:00 pm - 1:00 pm
Image: Image of blue house with quote by Barack Obama painted on it; part of Rick Lowe's Project Row Houses art installation.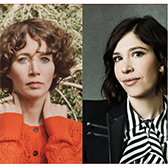 Miranda July on Art in All its Forms with Carrie Brownstein
In conversation with the renowned filmmaker, author, and artist
1:30 pm - 2:30 pm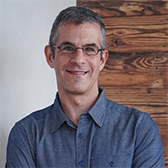 Innocent & Behind Bars with Daniel S. Medwed
Why there's a lack of justice in our justice system
3:00 pm - 4:00 pm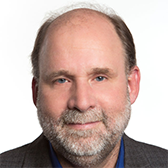 Will Bunch on the Higher Education Divide
How college broke the American dream and blew up our politics―and how to fix it
In conversation with Anthony Chen, Northwestern Associate Professor of Sociology
3:00 pm - 4:00 pm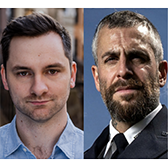 Extremism in America: Pushing Back on Radicalism & Saving our Democracy with Andy Campbell and Michael Fanone
A leading reporter talks with a former Trump supporter
4:30 pm - 5:30 pm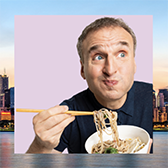 Somebody Feed Phil Comes to Chicago
Spirited debate, quality cooking advice, top-notch restaurant recs
5:30 pm - 6:30 pm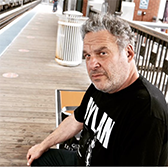 Jeff Garlin: Our Man in Chicago with Susie Essman
A stand-up comedian on his hometown and his career
8:00 pm - 9:00 pm